Eleven 60's Plus Size Summer Collection Is A Must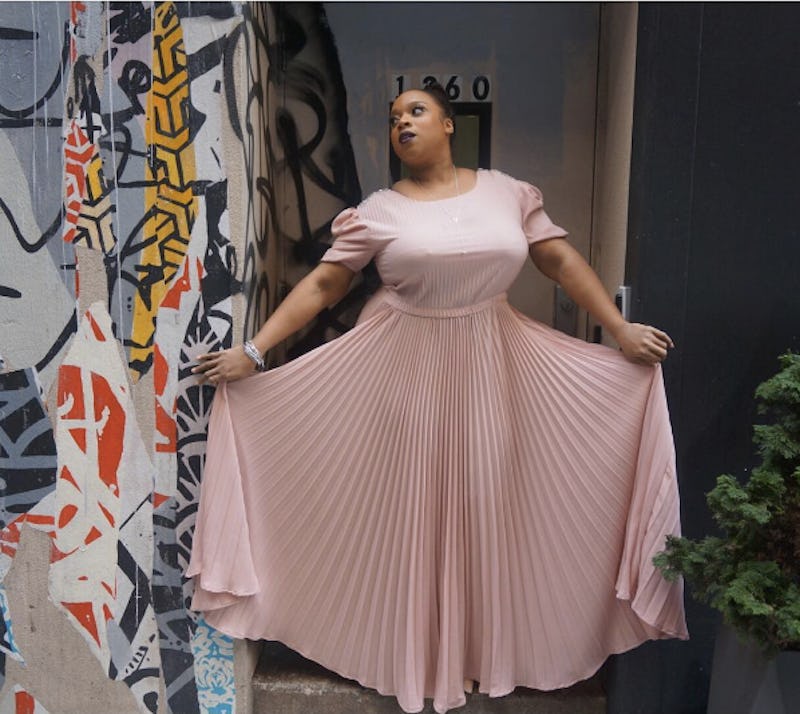 There are so many so-called plus size fashion rules out there revolving around fuller-figured bodies: We can't wear this. We shouldn't wear that. The ridiculous set of standards often results in unfortunate garments that hang on our bodies in undesirable, untrendy ways. But today, we have designers and brands pushing those standards and starting a whole new era within the plus size fashion game. Eleven 60 is one brand stepping up to the plate for us plus babes. In fact, I'm willing to say it's summer 2016's must-have collection for plus size women who love their feminine styles.
Eleven 60's plus size designer Kierra Sheard is a lady who can slay. Personally, I couldn't be happier that she's sharing her fierce sense of style with the masses. Taking a moment to chat with Sheard via email, she tells me a little more about this fabulous summer collection of chic meets bold.
"I am a plus size woman that does not like wearing my arms out. But the thing I love about this collection is the fabric is lightweight, flowy, and original," she says. "They are the perfect pieces for summer where you won't feel too hot but you still look chic. Oyster, black, and red are my focal colors."
Be still, my fashion-loving heart. The cuts and silhouettes of this line are to be desired and fawned over. Just take a look at this updated version of the classic peplum top. I need one in all the colors.
Sateen Sashay, $97.99, Eleven 60
Available in sizes 1X to 3X, or 12 to 22, with items going for $97 to $245, the line is definitely something of a splurge. But these are timeless pieces you could theoretically own for decades. Plus, the fabrics and the way she has worked the materials to create such beautifully-shaped garments make for utterly vibrant styles. There's no sign of sack-like draping anywhere.
Sheard paid very close attention to small details and created a whimsical collection celebrating effortless beauty. It's ideal for any plus size babe looking to add a little class to her summer wardrobe.
"Lightweight style," is how Sheard describes her line. "Comfortable coverage and still perfect for the full figured woman during summer." Many of us fatshionistas know the struggle of sweating through our garments: The inevitable chub rub, sweat stains, or being so warm that our makeup begins to sweat off. Why do we torture ourselves so? Well, it's all in the name of fashion, of course. To have a designer consider these very common occurrences for plus women in the sweltering heat throughout her design process makes the collection that much more desirable. It's been created by a plus size woman for her fellow plus size ladies.
Summer Rain Dress, $175, Eleven 60
Of course, most successful fashion collections include staple foundation garments that can be built upon to create wonderfully-executed and stylish ensembles. Sheard breaks it down for us: "There are four styles: A red rose embroidery dress, a cow-neck peplum, a sheer-cut peplum, and summer rain maxi pleated dress," she says. "My favorite piece would have to be the cow-neck peplum! What I love about [it] is that it is fashion forward with minimal effort. You just put on a basic shoe and you're done! The shirt says enough for itself."
Flower Bomb Dress, $245, Eleven 60
And I would have to agree. That rose cow-neck peplum is utterly fabulous, quite the statement, and oh-so-chic.
Evidently, now is the time to indulge in a little luxurious plus size fashion, and Eleven 60 has our backs.
Images: Courtesy Eleven 60