The New 'Roots' Is Too Important To Miss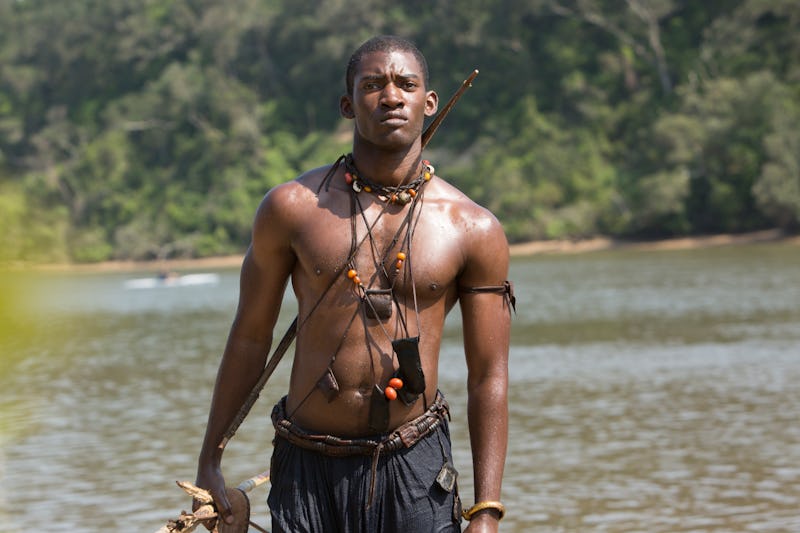 There are many reasons to love Memorial Day. It means a weekend getaway for some, a day off from work for many, and the unofficial kick-off of summer for all. But one of the best parts of Memorial Day is the fact that there's often some epic TV event that happens that day, and this year is no different. The four-part revival of the classic 1977 miniseries Roots begins on Monday, May 30 at 9 p.m. ET on History. So for those of you without an actual TV set, you're obviously going to need to know how to stream Roots online that day.
Luckily, that's fairly easy to do because you can live stream whatever's playing on History through the network's official website. However, it's not so easy because you still need cable log-in credentials to access it. Many cable providers also allow you to live stream TV through their official websites or mobile apps, but only if you have a log-in as well.
Otherwise, you'll have to stream Roots elsewhere later. It will most likely be available to purchase from streaming services like iTunes, Amazon Video, and Google Play shortly after its History broadcast and may even be available on Netflix in the future.
However you watch the Roots remake, just make sure you see it because, just like the original miniseries, it may be something we talk about for a very long time after its debut. Here are just a few reasons why that may be the case.
It's Part Of A Cultural Phenomenon
Roots has had a huge impact on entertainment and society ever since Alex Haley wrote the original 1976 novel on which the miniseries is based. That went on to be a best-selling and win a Pulitzer Prize, according to The Hollywood Reporter. The 1977 miniseries gripped the country so much that more than 100 million people watched the final episode when it aired on ABC, earning higher ratings than any other entertainment program in history up to that point, the Museum of Broadcast Communications points out. The success of Roots helped change TV for the better, and there's hardly a soul out there today who hasn't heard of the miniseries.
Simply put, Roots is an iconic property, and now the remake will be become a part of that. So if you're a student of entertainment and pop culture history, the Roots revival is something you're going to want to study.
It's A Reimagining Of A Classic
If you think that having already seen Roots means you don't need to watch History's new version, think again. The creative team behind the new Roots miniseries has been adamant about calling it a "reimagining" rather than a remake in much of the press that they've done in anticipation of the series. The impetus for original Roots star and executive producer of the update, LeVar Burton, to get into the project was partially the idea that the miniseries needed an update for this generation of Americans, especially within the context of what's going on in race relations today, he recently told Mother Jones. The new miniseries is also incorporating information that has come to light since Haley wrote Roots in 1976, including more about the traditions of the Mandinka culture in Juffure, Gambia and the harsh treatment of slaves fighting with the Union Army during the Civil War, according to The Hollywood Reporter. Watching the new miniseries' trailer alone makes it clear that this is going to be quite a different experience from the original.
It's An Important Chapter Of History We Need To Understand...
Roots helped educate Americans about the history of slavery like never before. The new miniseries will do the same for a whole new generation of Americans. It's always important for us to never stop learning about significant moments in our country's past — the good and the bad — so the new Roots will help continue that vital conversation.
... And Are Still Trying To Understand
And the conversation about race in the U.S. is one we need to keep having. You know what I mean if you've read the news lately. With high-profile accusations of police brutality, the Black Lives Matter movement, and #OscarsSoWhite, racial tension has been extremely high over the past few years, and there's still much to be done to alleviate that. Clearly, the Roots remake will show us how far we've come in terms of race relations since the pre-Civil War era, but it will also show us how far will still have to go.
It Won't Be The Last You See Of The Cast
Roots boasts some impressive A-list stars doing some of their best work, including Laurence Fishburne, Anika Noni Rose, Forest Whitaker, Anna Paquin, and Jonathan Rhys Meyers. But even more importantly, just as Roots helped launch the career of Burton, who played Kunta Kinte in the original, this updated version may do the same for Malachi Kirby, who is taking on that legendary role, and Rege-Jean Page, who will portray Chicken George, which was made famous by Ben Vereen in the 1977 miniseries. The new Roots may help grow some of the biggest talent of tomorrow.
It's Sure To Have People Talking
Because Roots is reimagining such a classic miniseries and because of its subject matter, people will definitely have something to say about it after all four parts air on History. You better watch it if you want to be a part of the cultural conversation. This miniseries will also probably be an awards contender come Emmys time. Don't you want to know if it stands a chance of bringing home the gold?
All in all, Roots is an enthralling and thought-provoking story that should be more than worth a few hours of your time this week.
Images: Casey Crafford (2), Michele Short, Steve Dietl/History