When Is Cassandra Clare's New Book Coming Out?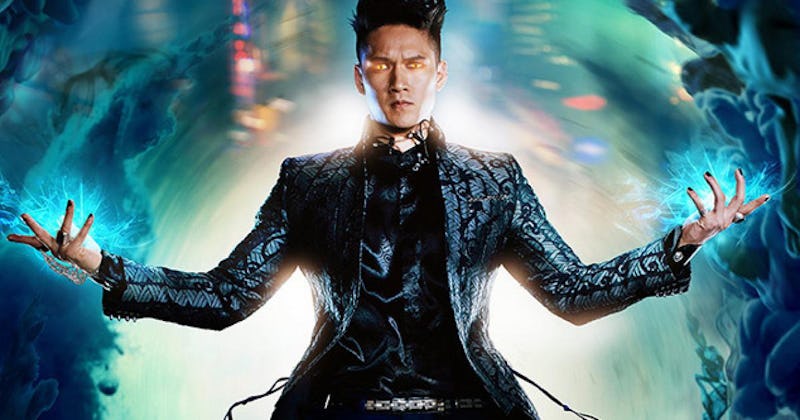 One of the most beloved characters from Cassandra Clare's The Mortal Instruments series and Infernal Devices series is getting his own trilogy! That's right — Magnus Bane is getting his own YA series courtesy of Saga Press, an imprint of Simon & Schuster. Clare will co-write the series with Wesley Chu, author of The Lives of Tao. Fans of Clare's are surely wondering: when will the Magnus Bane book come out?
According to the announcement from EW, the first book in the Magnus Bane trilogy is slated for a November 2017 release.
Clare told EW:
"Over the years writing the Shadowhunter books, Magnus Bane has emerged as one of the most fun and fascinating characters for me to bring to life. He's always had a lot of secrets — there are so many things we don't know about Magnus, from the story of his first love to the secrets of his parentage, to the beginning of his relationship with Alec. All those things I was able to touch on in The Bane Chronicles, but I'm excited to dig in even more deeply in these three volumes devoted to Magnus, his past, his future, and his present."
Magnus Bane is immortal, the High Warlock of Brooklyn, and has ancestry in Netherlands and Indonesia. In The Mortal Instruments — the series which has been adapted into the television show Shadowhunters — he begins a tortured romantic relationship with Alec, who is Shadowhunter, a human with angel blood who can protect humankind from demons.
This isn't the first time Clare has turned her attention to the enigmatic, beloved warlock; she previously released a series of collected novellas about the character, with stories written by her, Maureen Johnson, and Sarah Rees Bowman. The new series does not yet have a name, so stay tuned!
Images: Freeform Original Productions