11 Signs You Should Quit Your Day Job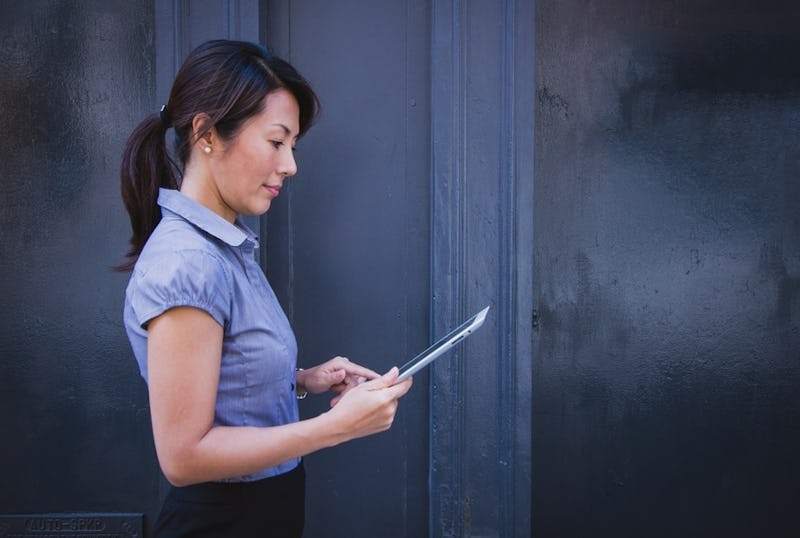 Quitting your day job and pursuing your side hustle is usually the ultimate goal. But even though taking a big leap into the unknown future can be completely terrifying, if you're sitting at your desk daydreaming about your passions, that might be a sign you should quite your day job. Security is often something everyone wishes to have; it brings comfort and bills are being paid. But while there's absolutely nothing wrong with feeling comfortable at your current job, it could be killing your drive and preventing you from going after what you're truly passionate about. In today's society, there are a lot of people who are working day jobs in addition to their side hustles. While the lifestyle can be tough, it's worth every minute when you start to see your dreams come to fruition. But if you're not sure this is the right path to take, the only way you'll know is by simply beginning your journey.
"After high school, while most of my friends were taking a gap year to travel around Europe or Southeast Asia, my best friend Kaj and I decided to start a company. We both loved design and hacking, and decided to start a creative agency called Super Strikers. Fast forward a couple years, after huge success with the agency, we were acquired by one of Sweden's largest brand agencies," says Tictail co-founder and CEO Carl Waldekranz in an interview with Bustle over email. "Once in-house at a huge agency, Kaj and I got restless. We wanted to build something new; we wanted to be surrounded by creatives and create a more accessible avenue for young entrepreneurs to build an online presence. We started Tictail in 2012 and today have over 125,000 independent brands across 150 countries using the platform."
While success might not happen over night, if you work hard enough, your dreams and passions could become a reality. Want to know if you should quit your job to pursue your passion project? Check out the 11 signs below.
1. People Are Asking For Your Expertise
If you find that a lot of people are asking your opinion or they're wanting you to create something for them, then that could be a clear sign you might have a shot at your possible business. "Musician friends were starting to tour with the bands they were in, artists were beginning to show their work and sell it and my fashion-fanatic friends were finding a career trajectory in creating their own fashion labels. With my background in design, sooner or later each and every one of these friends were coming to me asking me to build a website for them," says Waldekranz.
2. People Around You Are Going After Their Dreams, Too
Surrounding yourself with like-minded entrepreneurs is a great way to help you to get things in motion, because everyone needs a good support system while they're going after their dreams. "But what finally pushed me over the edge was when my mother took the brave leap, then 60 years old, to start her own home decor brand. She named it ByMutti and it was clear from day one that her ambitions were greater than just friends and family, her designs had a global market," says Waldekranz.
3. You Have Enthusiasm
If you wake up every morning excited to get started on your project, then that is a clear sign you need to pursue it. "Finding something you're excited about, and wanting to share it with the world. I see so many emerging designers who begin their businesses by selling a product that they personally love. Chances are, those around you will love it just as much," says Waldekranz.
4. You Believe In Your Talent
"It always helps to be great at what you do. If you're making beautiful leather weekender bags and you start selling them online, chances are your work will speak for itself and the sales will come easily. Shoppers are drawn to quality make and the story behind a brand. As long as you're putting your all into the goods you are producing, there is no doubt that you will find an audience interested in supporting your growing brand," says Waldekranz. People can normally sense when something was created with love. If you're constantly trying to improve your craft because you want to make it your job, then that might be a sign you're ready to take the plunge.
5. You Have The Drive
Building your business or brand is not going to be easy, but if you have the drive to push through the obstacles and continue to work hard, your dream can become a reality. "Many entrepreneurs have this mindset that they won't be satiated unless the world has access to their brand/business. For those who are pursuing their passion projects full-time, it is often because there is no alternative — it's a necessity," says Waldekranz.
6. You Have Conviction
Don't let others dictate how your life is going to manifest itself. If you can handle the critics, then you can most likely handle building your dreams from the ground up. "Believe in yourself. Building a business takes a lot of time and you will hear the word no more often than ever before," says Waldekranz.
7. You've Started To Set Clear Milestones
"While there are of course Cinderella stories of products that just blew over night on the internet, [the] truth is, most projects require a lot of hard work and focus to ever take off. I understand how hard it is to pursue a passion project but still have to rely on a steady income and secure job — especially if you have a family to support. There's no one single truth how to go about this but setting clear milestones is a good start," says Waldekranz. Set up a business plan and figure out the next steps you need to take. While you may never feel 100 percent ready to take the jump, at least you can feel a little more secure when you plan out the actions you're going to take.
8. You Have Enough Money Saved
You'll most likely feel more relaxed to go after your dreams if you have some money saved in the bank, whether you put five or 10 percent away from each of your paycheck. This will allow you to have some time off so you can truly focus on building your brand. "After six months of working double time, we had also been putting away half of our paycheck into a savings account. We had gotten to a point where we had saved up enough money to quit our jobs so that we could focus on Tictail full-time," says Waldekranz.
9. You're OK With Saying Goodbye To Your Social Life
While it might make you sad that you're missing out on fun activities with your friends, they'll most likely understand if they truly have your best interest at heart. Your good friends will want to see you succeed. "Building a business often comes at a high price. If you're not ready to cut back on nights out with friends, travel and so on then maybe you still haven't found the idea that's worth the struggle?" says Waldekranz.
10. You're Good At Managing Your Time
If you've been doing alright juggling your day job and your side hustle, that might be a sign that you're good at processing multiple projects at once. "It's the only thing that no matter what you do or who you are is the limiting factor to what you can accomplish in one day, yet most of us don't account for our time. As a result, we often prioritize the urgent over the important and end up context switching or spreading ourselves thin. Do first things first and make every day count," says Waldekranz.
11. You Trust Yourself
While you can seek advice for every obstacle you cross, you need to remember that you should always consider what your gut is telling you to make the right decision for future. "When times are tough and you haven't yet made a sale, your savings is dropping, and you're working day and night, week after week, for who knows how many months on end, it is easy to question your decision to start your own company," says Waldekranz. "You need to trust yourself. You need to look back at every success, every happy customer, every family member or friend or colleague who confirmed that you are onto something and showed confidence in your work. If you trust yourself, those surrounding you will surely follow suit."
If you notice some of these signs in your life, take a leap of faith and go after your dreams to make them a reality.
Images: Pexels