What Happened To The Olsens' Big Bro?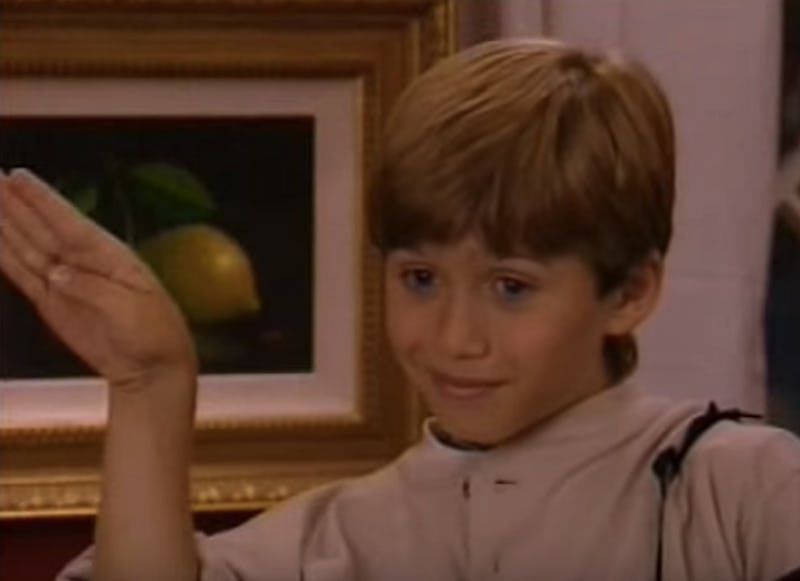 If you're a child of the '90s, you know the Olsen twins... it's just a fact. Post-Full House, the Olsens continued their domination of television and film, spewing out more videos, book, and products than anyone could count. As a huge Full House fan, I naturally continued to be an Olsen fan, and it turned out that there were other Olsen siblings who were just as talented as their twin sisters. We now know Elizabeth Olsen as a top-tier actress, but what ever happened to their "brother for sale" Trent Olsen? The Olsens had an older brother who often appeared in their videos, but where is Olsen now?
Olsen, now 32 years old, first popped up when his younger twin sisters tried to sell him for 50 cents in their first video. Those girls were savage, but at least they changed their mind. Olsen had his next taste of the screen when he co-starred with them in 1995's You're Invited to Mary-Kate & Ashley's Sleepover Party. Olsen crashed the sleepover with his friends (around minute 7:17), and I remember thinking that he looked exactly like the twins. This gene pool is both talented and very strong.
After some cameos in these videos, did he pursue acting? What's the Olsen brother doing these days?
It's been a while, but Olsen came to my mind after seeing how successful Elizabeth had become in her own acting career, being in Marvel movies and all that. As it turns out, Olsen is actually involved in the entertainment business and also has a connection with the comic book world, like his sister. In 2014, the New York Post wrote that Olsen was a graduate of University of Southern California, and was working at film and television division of Storm King Productions as a writer
Storm King Productions is headed by Sandy King Carpenter, who is the wife and business partner of John Carpenter, you know, the director of Halloween and The Thing. Storm King is a comic publisher and producer of sci-fi/horror films, and, according to his Twitter, Olsen is involved in many of their events and comic conventions.
Although he's behind the scenes for now, Olsen dabbled in acting like his sisters. A friend told New York Post that when he was a kid he auditioned for a role in Tales From the Crypt and he got it, but "his parents wouldn't let him take it." I guess there were enough Olsens in the limelight at that time. His IMDb lists a credit as an extra in Old School in 2003 and a small role in a show, Comedy Corner, in 2014, but it seems like his acting days are truly behind him.
It still looks like the Olsen family is very close, and that they're all successful in their individual endeavors. They have connections to film, fashion, comic books, and television, so their family get-togethers must be a blast.
Image: Dualstar Video