7 Hidden Gems To Watch On Netflix Immediately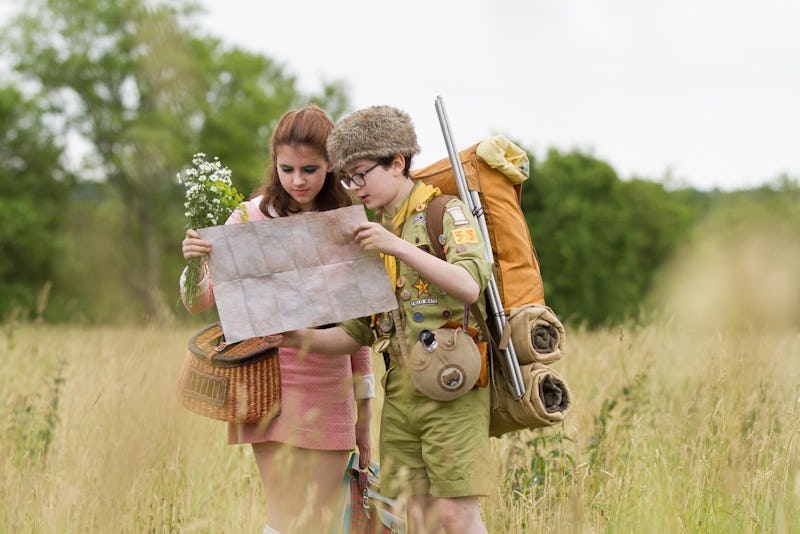 Are you feeling a little uninspired by your current Netflix queue? We've all been there — either our favorite movies have been removed from the site (anyone who's ever gotten the message that their pick is only available on DVD knows the struggle is real) or our response to every recommendation is, "seriously?!" (Netflix, I thought you knew me better than this after all the time we've spent together.) As a result, we find ourselves aimlessly scrolling through our options until we're ready to throw in the towel. But, don't despair! Luckily, there's no shortage of hidden gems on Netflix that you should watch immediately.
Whether you love indie films, documentaries, horror flicks, miniseries, or seriously underrated Wes Anderson movies, we've got you covered — or you could just marathon them all. (Trust me, we won't judge.) These gems boast unique plots and stellar performances — and the wide array of genres means you're sure to find the perfect movie to watch. So, get your popcorn ready and be prepared to discover some amazing movies that haven't received nearly enough attention. Here are seven of the best hidden gems on Netflix that you should definitely watch STAT.
1. Short Term 12
Before she become a household name for her role in Room, Brie Larson's starring role in Short Term 12 proved that she's an amazing actress. Her character, Grace, is a counselor at a residential foster-care facility and she becomes deeply invested in one of her patients. Meanwhile, she attempts to come to grips with her own traumatic past and move forward with her long-time boyfriend.
2. Top Of The Lake
Be sure to carve out plenty of time in your schedule for this seven-part miniseries, because you won't be able to think about anything else until you've finished it. Detective Robin Griffin (Elisabeth Moss) returns to her remote New Zealand hometown for what's supposed to be a brief visit — but when the pregnant 12-year-old daughter of a local drug lord goes missing, she finds herself unable to leave until finds out what happened to the girl. This miniseries offers a gripping mystery, amazing performances, and some seriously beautiful scenery.
3. Fruitvale Station
Based on a true story, Fruitvale Station tells the story of 22-year-old Oscar Grant, an unarmed black man who was shot by San Francisco police on New Year's Day 2009. His death sparked protests across the city, but the film also places a strong focus on what he was like in life.
4. Jane Eyre (2011 Version)
Charlotte Bronte's classic novel has gotten the cinematic treatment numerous times, but no one captures Jane's character as well as Mia Wasikowska.
5. The Hunting Ground
This unsettling but important documentary spotlights how sexual assaults are handled on college campuses. Through interviews with victims, their families, and college administrators, Hunting Ground exposes the lengths many universities go to in order to sweep accusations under the rug and protect their reputations.
6. Moonrise Kingdom
You can never go wrong with a Wes Anderson film, but Moonrise Kingdom is definitely one of his best. Set in New England circa the 1960s, a preteen boy and girl run away together, galvanizing the town members to search for them. Humorous, quirky, and touching, this is one you'll never get tired of re-watching. And, to say the cast is stellar would be an understatement — the two children are breakout stars and Bill Murray, Bruce Willis, Jason Schwartzman, Edward Norton, and Frances McDormand all give amazing performances.
7. The Babadook
If you love horror movies, you need to watch this seriously creepy indie thriller. (You may also need to sleep with your lights on for a few nights.) A widowed young mother struggles to discipline her out of control son, but he's convinced that a monster from a storybook is coming to harm them. However, when she begins to see similar visions, the mother begins to suspect that the monster is not a product of her son's imagination after all.
Image: Focus Features