Shows To Watch If You Love 'Chicago Fire'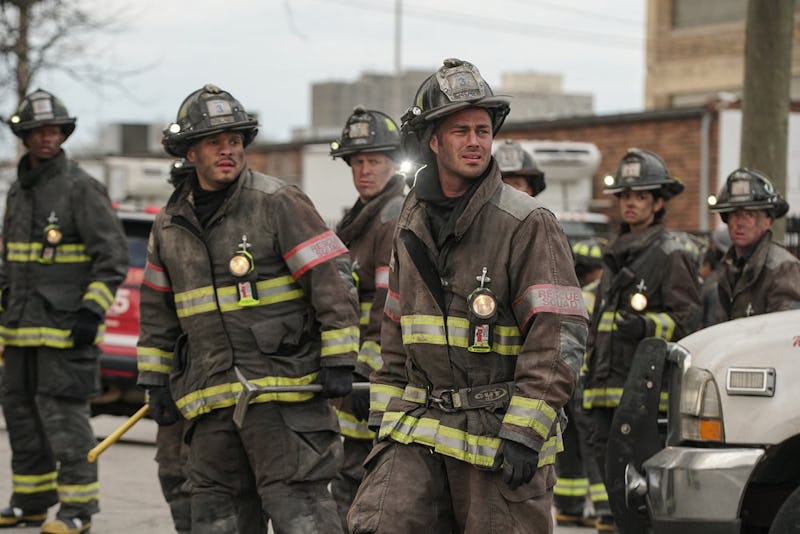 Once again, my friends, summer is upon us, which means a majority of the beloved shows we've grown used to spending our evenings with are currently on hiatus. And while there are a vast array of programs still around to keep us company during those warm summer nights, it's nice to know when (and more importantly if) your favorite shows will be back when fall rolls around. Take the NBC hit series Chicago Fire, for example. The drama just finished wrapping up its fourth season, but as for it potentially ending up on the network chopping block, fans don't have to worry. The network has confirmed that Chicago Fire will return for a fifth season, and while no official Season 5 premiere date has been announced, odds are it'll make its grand debut later this year in September or October.
But that still leaves you with several months to go before getting your next Chicago Fire fill. Luckily for you, there are a ton of similar shows out there to become obsessed with in the meantime while waiting out this dry spell. So if you're in the market for a new show that could serve as an ideal Chicago Fire replacement, then I have a few helpful suggestions for you. Such as...
Chicago P.D.
Keeping with the Chicago locale, this spin-off series shifts the action from the fire hall to the police department, but still packs just as much drama as its predecessor.
Criminal Minds
If you're looking for something that focuses a little more on the darker side of things, then Criminal Minds is the show for you and is guaranteed to leave viewers with nightmares for weeks to come.
Rescue Me
Before there was Chicago Fire, there was Rescue Me, which centers around Tommy Gavin and the dangers that surface in the life of a firefighter.
Law & Order: Special Victims Unit
Full of drama, intrigue, and high stakes court cases, this procedural may not involve its characters running out of a burning building (at least not usually), but it still has the ability to leave you on the edge of your seat and invested in the outcome. Much like pizza slices or M&M's, you won't be able to watch just one.
Fargo
As far as action goes, this series delivers more of a slow burn effect, which builds to some pretty jaw-dropping moments. If you like your show to take a few surprising twists and turns, then this is the one for you.
Game of Thrones
Because if you want something that involves fire, you can't get much better than fire-breathing dragons.
Images: Elizabeth Morris/NBC; Giphy (5); FX