'Peaky Blinders' Season 4 Needs To Get Here ASAP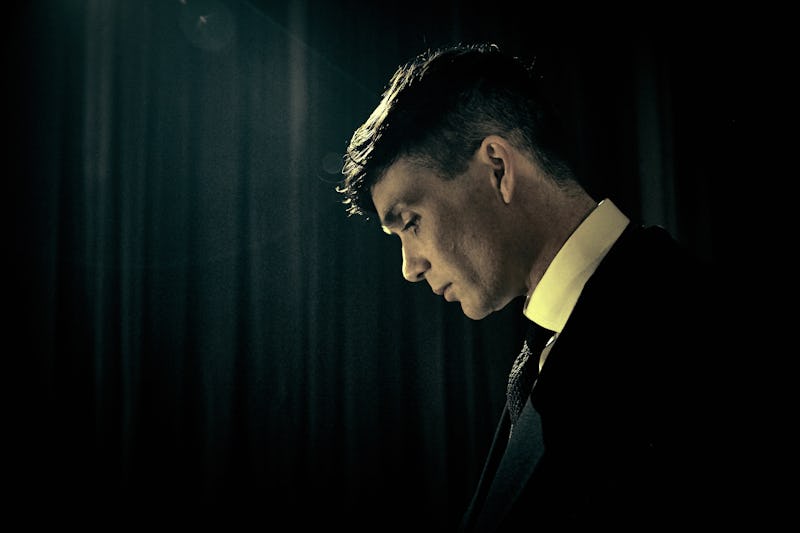 It's always hard returning to the grind after a nice, long weekend. But as per usual, Netflix knows just how to cure our weekday woes. The streaming service has released six brand new episodes of Peaky Blinders Season 3 for subscribers to peruse at their leisure starting on May 31. However, the good news doesn't end there. It's also been revealed that the crime saga has been picked up for an additional two six-episode seasons (Seasons 4 and 5) by BBC Two, which means we have a lot more Shelby clan drama to look forward to in the future. So when exactly will Peaky Blinders Season 4 be on Netflix, you may ask? Unfortunately, that is one specific detail that has yet to be announced yet, at least for the time being.
Typically, what happens is that the series will start running in the UK first before heading over to the U.S. streaming services. For example, Season 3 of Peaky Blinders premiered on May 5 and only just became available on Netflix on May 31, so odds are Season 4 will follow a similar pattern. And since no official premiere date has been announced for Season 4, chances are we'll be waiting until 2017 at the earliest. But fear not, my friends, for there are still a ton of marathon-worthy shows to watch until then. For example...
Peaky Blinders Season 3
Considering the third season was only just released on Netflix this Tuesday, you (probably) haven't finished watching all six episodes just yet. So before you start worrying about Season 4 release dates, focus on all the antics Tommy Shelby & Co. are sure get up to in the current season first.
Narcos
If you like a show centered around an Irish gang, then odds are you'll also enjoy one centered around the criminal exploits of a Colombian drug lord. Every episode will leave you on the edge of your seat, guaranteed.
Breaking Bad
Much like the Shelbys, there was nothing Walter White wouldn't do for his family — even if it meant breaking the law in the process.
Sons Of Anarchy
Dive into the seedy underbelly of the town of Charming and see just how far this biker gang will go in the name of brotherhood. (Spoiler alert: there will be blood.)
House Of Cards
Don't let the political nature of the show fool you. Frank Underwood may not have razor blades hidden within his cap, but that doesn't make him any less dangerous than the Shelby clan. In fact, his art of manipulation makes him more terrifying than any gang out there. You'll never be able to look at the U.S. government the same way again.
Fargo
The frozen tundra of Minnesota becomes equal parts terrifying and compelling in this riveting tale of deception, intrigue, and murder that would give the Shelbys a run for their money.
Images: Robert Viglasky/Netflix; Giphy (6)