'Mary Poppins Returns' Has A Delightful Plot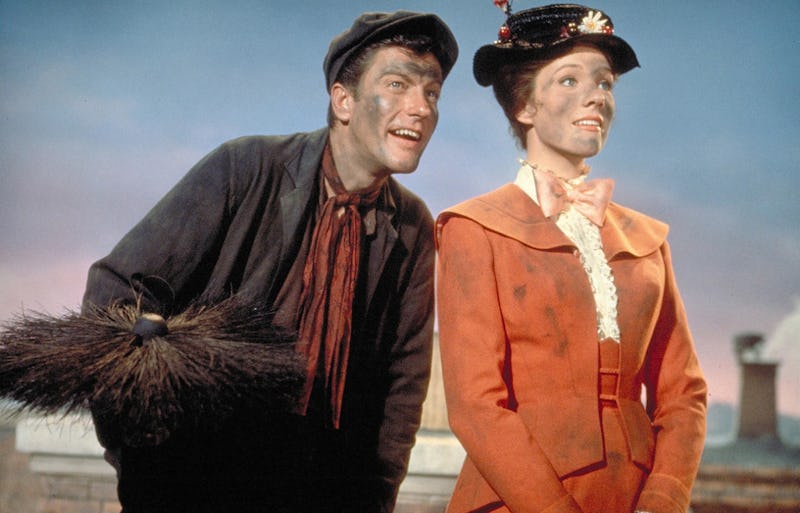 In a world where everything gets a reboot from William Shakespeare plays to The Rocky Horror Picture Show to pretty much all of our beloved Disney classics (can I get a "woop woop" for Beauty and the Beast?), its no surprise that Mary Poppins is getting the same treatment. Disney confirmed Monday that December 25, 2018 we'll see Emily Blunt in a Rob Marshall-directed Mary Poppins sequel. The crazy thing about it is that I'm not skeptical of or concerned about the film, because this movie isn't just a rehash of the past. Instead the movie tells a different story. So what will the what will the Mary Poppin s sequel be about? Fans better get excited.
Mary Poppins Returns tells the story of an older Michael and Jane, who are yet again in need for someone to sail in through the chimney and down the bannister. Entertainment Weekly says the continuation of the story takes place again in London, but this time in a Depression-era city After the Banks family experiences a personal loss, the magical and therapeutic Mary Poppins returns to save the day with a song or two and hopefully some penguin waiters at her wake.
The world first started having a jolly, holiday with Mary in 1934 with P.L. Travers' book, Mary Poppins. Travers' continued the series with seven more books about Mary, which should definitely be read by all before this reboot for research purposes. Disney adapted the first book in of the series into the 1964 movie with the imcomparable-and-both-still-kicking-it-old-school Julie Andrews and Dick Van Dyke.
Mary Poppins Returns will also introduce a new character to the franchise, "Jack the Lamplighter," who will be played by Lin Manuel Miranda, the writer/actor/director behind the popular musical Hamilton. Given Mary's pre-disposition to Chim Chim Cher-ee in the skies with chimney sweeps, it makes sense she'd also cavort with potentially out-of-work lamplighters (it's the Depression-era and electricity was pretty common in a lot of the UK by that time, so you do the math).
A new, maybe a tad darker, look at the Mary Poppins universe will most likely be supercalifragilisticexpialidocious. I can't wait to see more glimpses of this new movie in an old franchise.
Images: entertaintheidea/Tumblr; Giphy (2)