This Is The Recommended SPF For Everyday Wear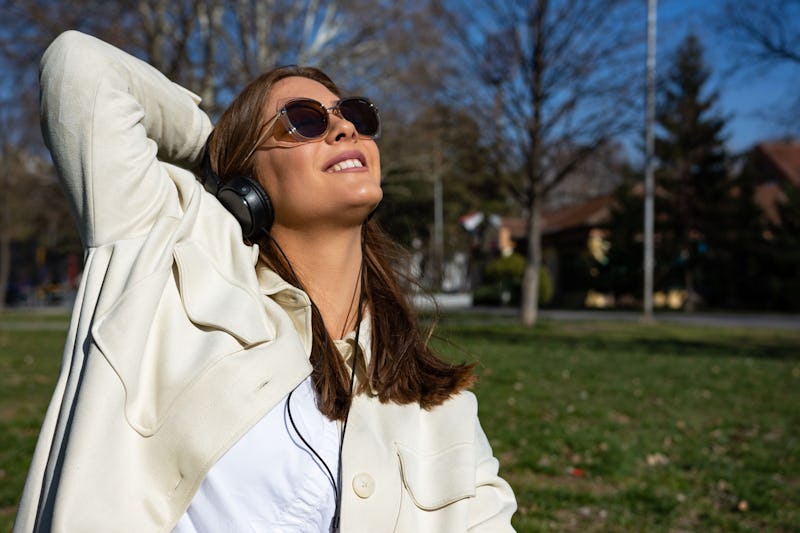 Gorica Poturak/E+/Getty Images
Keep your skin protected against the sun's harsh rays this summer by wearing sunscreen daily. In fact, SPF should be a staple in your beauty routine if you're looking for healthy, younger looking skin. However, what exactly is the recommended SPF for everyday wear? Well, the answer might just be lower than you expected. According to the American Academy of Dermatology, the FDA minimum recommendation for daily sun protection is SPF 15. However, the AAD itself recommends using at least SPF 30 during your day-to-day activities and an SPF 50 for any outdoor activities. While these numbers may seem low to some, these lower SPF are actually perfect for everyday wear.
Despite what you may think, higher numbers don't always lead to higher sun protection. In fact, the AAD states that SPF 30 blocks up to 97 percent of the sun's harmful rays. That's a pretty large percentage in my book. SPFs that are higher than 30, therefore, only increase your chances of total sun protection by a very small rate. So, if you're looking for a trusty, everyday sunscreen be sure to reach for a sunblock with SPF 30. It's the best thing you can do for your skin all summer. Here are a few sunscreens that are perfect for daily wear.
Neutrogena Ultra Sheer Dry-Touch Sunscreen SPF 30, $8, Amazon
Stay dry to the touch this summer with this lightweight sunscreen.
Clarins Sunscreen Stick For Sun-Sensitive Areas SPF 30, $28, Nordstrom
Fight off harmful UV rays this summer with this 100 percent natural sunblock.
LAVANILA Sport Luxe Face & Body Cream SPF 30, $22, Amazon
Keep your skin looking and feeling its best this summer with this powerful, all natural sunscreen.
Now, go out there, and conquer the great outdoors.
Images: Gorica Poturak/E+/Getty Images; Courtesy Brands