Gilmore Girls Glitter Nail Polish Has Arrived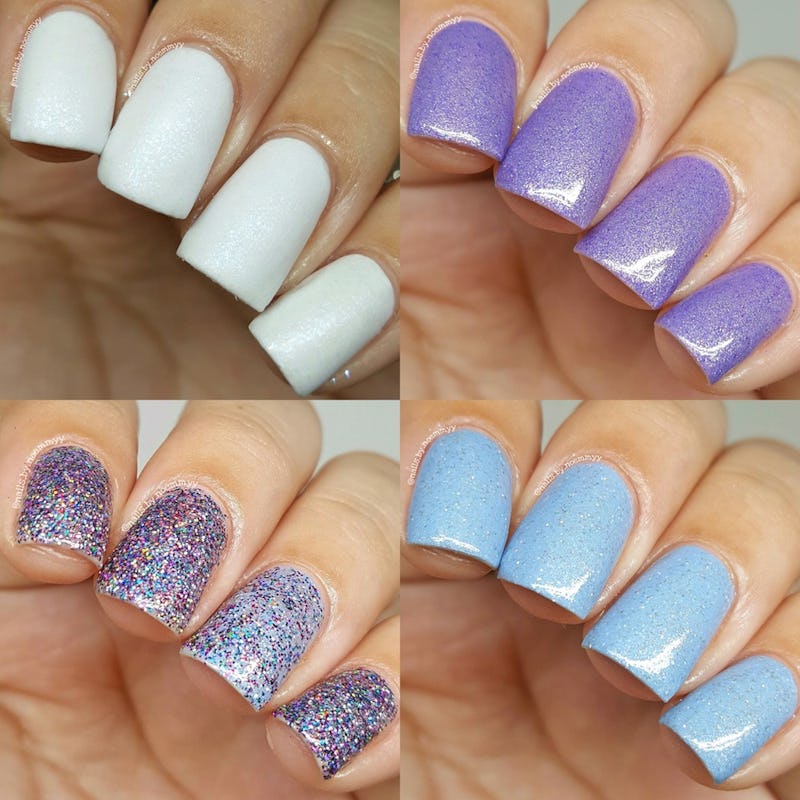 If you have no chill when it comes to literally anything Gilmore Girls, then you're probably going to be super stoked to hear that more Gilmore Girls nail polish is coming! So where can you buy Gilmore Girls Traditions Part 2 nail polish? I've got the details on where you can pick up the collection so you don't miss out, because there is some seriously gorgeous sparkle going on here.
Nvr Enuff Polish released Traditions Part 1 back in January, and now they're at it again, giving us the second half of the collection. And the colors are everything you need to hold you over until the revival hits. Traditions Part 2 includes 24 Hour Dance-a-Thon, The Winter Carnival, Spring Fling Festival, and End of Summer Madness Festival, and each one is more glittery than the next. So like, I hope you like a little flash on your nails, because this is giving it to you in a major way.
The best part? You don't even have to leave your house to track it down. You can purchase Traditions Part 2 at nvrenuffpolish.bigcartel.com. And these are probably going to sell out, so you want to get on it, stat!
So pretty, right? And they look even better on:
Traditions Part 2, $36, nvrenuffpolish.bigcartel.com
It's going to be seriously hard deciding what shade to try first. When in doubt, ask yourself — WWR&LD?
I'm sure they'd both approve of sparkly polish, too.
Images: Nvr Enuff Polish