These 7 TV Characters Had Abortions, Flying In the Face Of One Of The Media's Remaining Taboos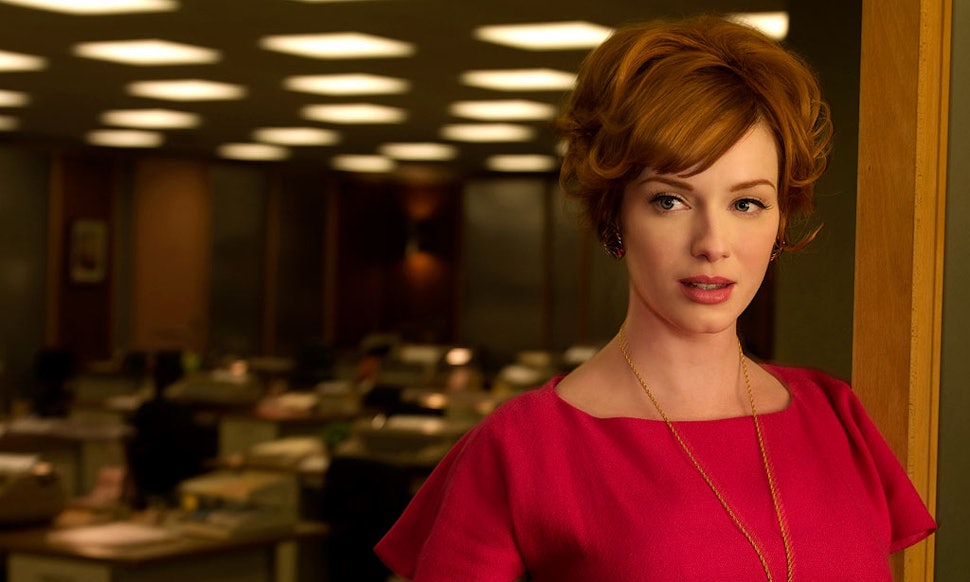 The things we see in movies and television don't usually mirror real life, but that's especially true when it comes to abortions. The subject is one of the last remaining TV taboos, and a group called Advancing New Standards of Reproductive Health set out to see if the industry had improved in their depictions of the procedure in recent years.
In the group's analysis, researchers found only eighty seven instances of abortion stories that aired on primetime network television. Abortion is also portrayed more as more dangerous than it is in real life, while other medical procedures (like CPR) are portrayed as safer than they really are. Approximately nine percent of female characters on TV die from their abortions, compared to zero percent of women in real life.
Even though TV and film are still waiting to catch up with public opinion on abortion and finally show us realistic portrayals of women who choose to have them, there are still a few great TV characters that had abortions over the life of their show. Many characters on TV have contemplated abortion, but these seven TV characters went through the with the procedure, most of them without apology.
Image: AMC
Maude Findlay
In the classic spin-off of All In The Family, Maude Findlay was everyone's feminist hero. At age 47, two months before Roe v. Wade was decided, Maude had TV's first abortion. Played brilliantly by the late Bea Arthur, Maude was concerned about having a baby so late in life. The episode was controversial, but the show continued to tackle tough topics throughout the rest of its long run.
Image: CBS
Dr. Cristina Yang
Grey's Anatomy isn't everyone's cup of tea, but the series has handled abortion in a remarkably progressive way. Dr. Cristina Yang, played by Sandra Oh, considers abortion twice, but experiences an ectopic pregnancy the first time. When she goes through with the abortion, her husband is furious at the decision and it ultimately ends their marriage.
Image: ABC
Manuella "Manny" Santos
For a teen-targeted show, Degrassi: The New Generation tackled some pretty heavy subjects, including abortion. In an episode of the Canadian series that didn't air in the United States, Manny Santos, a freshman at Degrassi High, finds herself pregnant by dreamy rocker boy Craig, but decides to have an abortion. At first, she's afraid to tell her parents, but eventually her mom accompanies her to the abortion clinic.
Image: CTV
Claire Fisher
HBO isn't network television, but it is home to some of the most socially relevant shows on television. On Six Feet Under, one of the show's leading characters chooses an abortion after an unexpected teenage pregnancy. Claire Fisher is only 17 when she finds out that she's pregnant. She does, however, have a dream where a "heavenly fetus" visits her, which fits right in with the style of this creepy show.
Image: HBO
Joan Holloway Harris
Mad Men's smoldering secretary, played by Christina Hendricks, was at the center of many difficult story lines, including ones that dealt with rape and abortion. In season four, her character is faced with a serious decision after getting pregnant from a one-night stand with a former flame. Holloway ultimately decides to continue the pregnancy, but we then learn that she's had at least two abortions in the past.
Image: AMC
Jenelle Evans
She isn't a fictional character, but Teen Mom 2 star Jenelle Evans was brave enough to share the story of her abortion to millions of viewers on MTV. Mom to Jace, who was conceived when she was 16, Evans struggles with drug addiction and bipolar disorder. After battling a heroin addiction, Evans decides to have an abortion for her health, and for the sake of the child. Her mother Barbara accompanies her to the appointment, and provides after-care and support.
Lulu Falconeri
Soap operas are surprisingly progressive, but it still took General Hospital until 2007 to tackle the subject of abortion. Lulu Falconeri always had a scandalous storyline, and she chose to have an abortion after a torrid affair — she told her mother that she didn't want to bring a child that wouldn't be loved and wanted into the world. The viewership of General Hospital was generally receptive to the storyline, though some viewers expressed disapproval.
Image: ABC