Here's When To Get The Next Jeffree Star Palette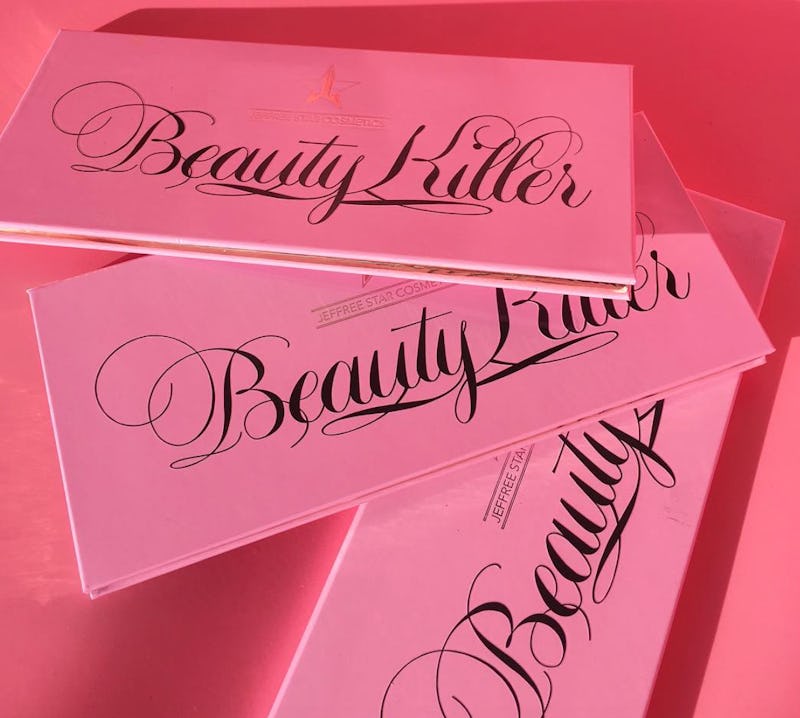 I've said it before but it's worth repeating. 2016 is the year of Jeffree Star! Seriously. Jeffree Star Cosmetics just launched Beauty Killer, its first palette, comprised of 10 eyeshadows, on May 25. It's full of richly pigmented, primo shades. The company will follow Beauty Killer with the brand new Androgyny palette, which will also include 10 shades. The brand's namesake and fabulous founder Jeffree Star confirmed the news via a tweet. OMG! I barely had time to process the awesomeness of the Beauty Killer palette when Star goes and reveals the news about the sequel. But there is never too much of a good thing when it comes to makeup. So, when is Jeffree Star Cosmetics' Androgyny Palette out?
According to the tweet and an Instagram post, the Androgyny palette is coming in the fall. That's the only date information that the brand shared. Fall is September 21 through December 21, so it could land at any time during those three months. JSC may not have decided upon a firm release date yet, due to marketing and production. But it is planning for a fall launch. Let's hope JSC islooking at early fall, which is when rich, succulent shadows make a comeback after hot, humid months.
There is the tweet that Star issued, simply confirming that Androgyny is on its way and encouraging us to look out for it in the fall. Bustle reached out to Jeffree Star Cosmetics reps for further details and an exact date. We'll let you know if and when we hear back.
Lets revel in the brand's official Instagram post, which reveals a few more details, such as the fact that it will also include 10 pans of shadow. Also, there's this: "It's going to satisfy your dark sultry smokey desires." Ooh! I expect darker, richer, more autumnal shades. I also expect awesome.
Star also has a Velour Liquid Lipstick named "Androgyny," which is a rosy nude.
And here is Beauty Killer... the first!
Hurry up and get here, fall and Androgyny.
Images: Jeffree Star Cosmetics/Instagram (1)