Big News About Britney's New Song, Y'all
Bring it on, ring the alarm, watch out now, because here it comes. And when I say "it," I mean major Godney news. Ready for it? Here comes the smash-ah: On Thursday, E! News met up with Britney Spears on the set of the music video shoot for "Make Me (Oooh)," the first single off of her to-be-released ninth LP. "I've been working on this project for a year and a half now, almost two years, so it really means a lot to me," Spears told E! News. "I really means a lot to me. It's my baby."
Wait, let's back it up a second. Y'all. Y'all. The music video for "Make Me (Oooh)" is finally happening. Do you know what that means? We're one step closer to hearing "Make Me (Oooh)," that's what! Yesyesyesyesyesyesyesyes!
Man oh man, I cannot wait to hear this jam once and for all. Though there isn't a ton of information about the "Oops!... I Did It Again" powerhouse's next tune, the details that are out there have me all sorts of fired up.
Here is what we do know about the first cut off of Spears's next single:
The song will be called "Make Me (Oooh)." I mean, duh-doye.Yeah, Brit could always pull a Kanye West and rename the track "The Life Of Original Doll" at the last minute, but "Make Me (Oooh)" seems like a sure bet at this point.
"Make Me (Oooh)" features rapper G-Eazy. Very cool, very cool.
Who's the director of the "Make Me (Oooh)" music video? The venerable videographer Dave LaChapelle, that's who. Uh, YES.
"Make Me (Oooh)" was originally rumored to drop at last month's Billboard Music Awards. Alas, the week of the BBMAs, the news broke that the song would not debut at the awards show due to some technical issues.
And here are some maybe-facts about "Make Me (Oooh)":
"Make Me (Oooh)" might be out next month. That's not too far away. I can be patient.
And the album — which was previously rumored to drop sometime this summer — might not come out until the fall. *Takes deep breath.* I... can... be... patient.
Aaaand here are some hints about the "Make Me (Oooh)" music video:
There might be some sort of fog machine and/or steam room situation.
She might wear a bikini that was fashioned out of one long scarf (or a bunch of licorice ropes?).
There might be a bevy of shirtless dudes.
She might also wear a confection of a sea foam green beaded two-piece ensemble.
G-Eazy might wear a very summery button down.
She might also wear a black lace bodysuit.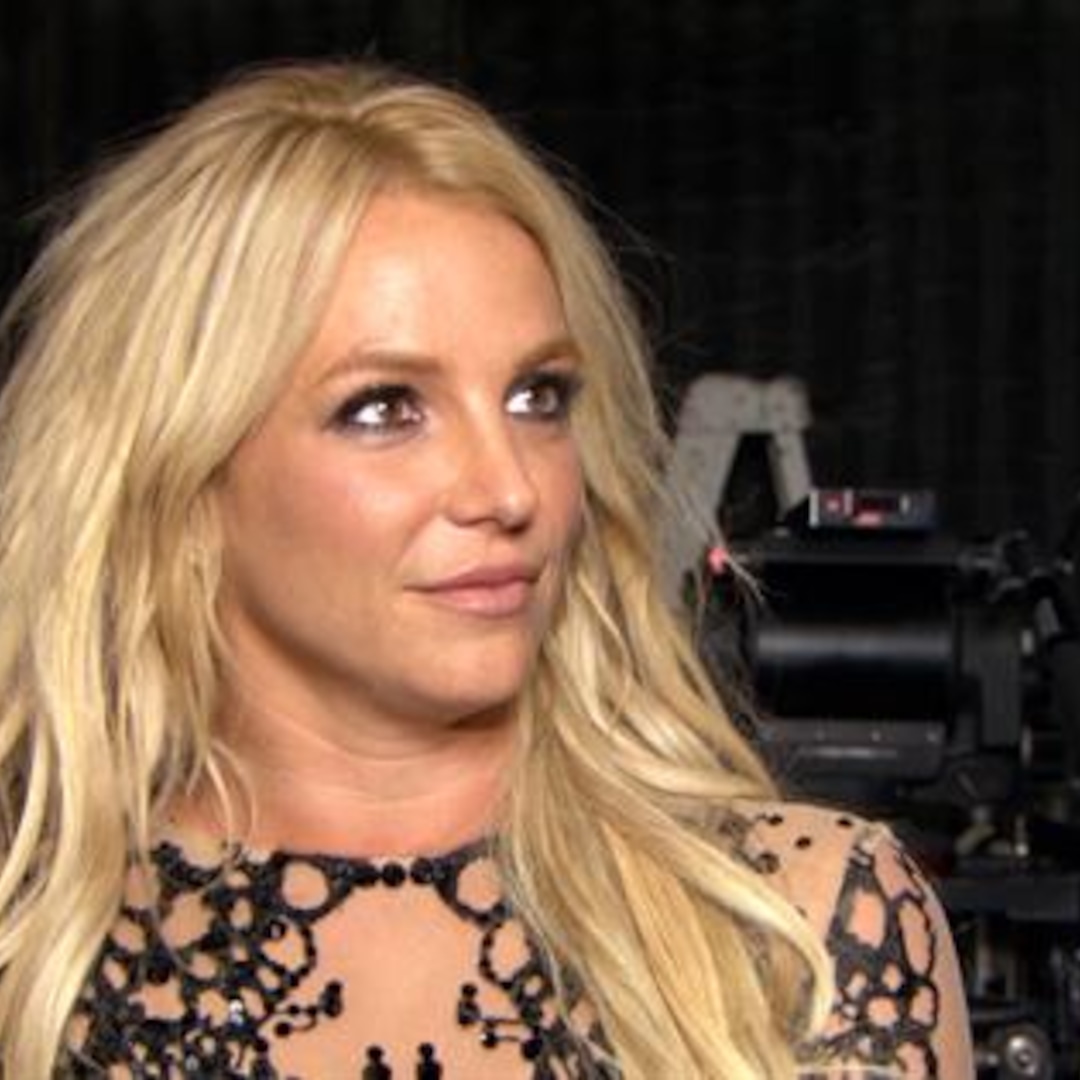 Hold up. What if her lunch outfit joke wasn't actually a joke? What if this is her music video grubbing outfit? Stay with me. What if she likes to stay in character while shooting music videos, so she changes into a designated mealtime illusion mesh onesie? Stranger things have happened.
Fine, GIFney Spears, I'll let go of the mealtime illusion mesh onesie theory. You win. You always win.
Image: britneyspearsgifs/tumblr