19 Best Lip Balms With SPF To Shop This Summer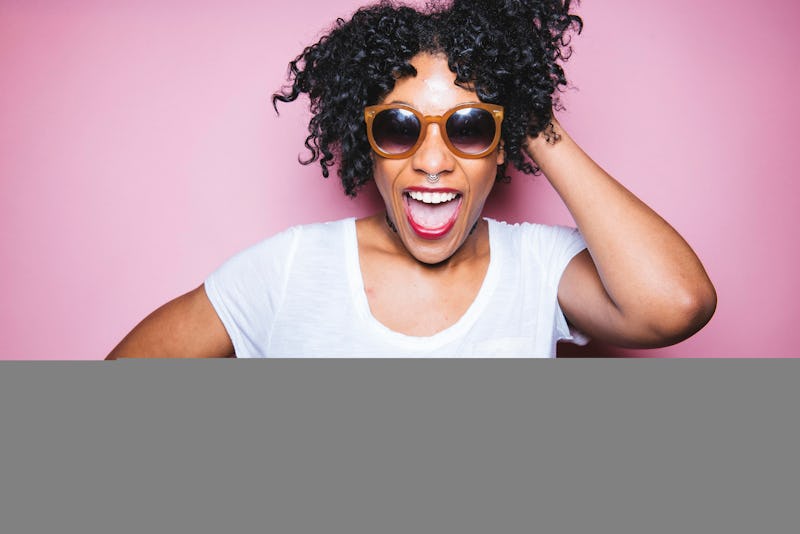 Summer is just two weeks away, and you know the cardinal rule of the season — always wear your sunscreen. But while you may put it all over your face and body, there's a spot you may be forgetting: your lips. I've rounded up the 19 best lip balms with SPF, so you can keep your lips healthy, moisturized, and burn-free this summer.
You don't necessarily think of your lips as a place to put sunscreen on, but once you've gotten a lip sunburn and experienced that pain, you'll never forget about them again. The easiest way to make sure they're protected is by swapping out your standard lip balm for one with SPF — but better yet, just use that year round, because you are vulnerable to sun exposure at any time of year, not just in the summer months. Regular lip balm will moisturize and hydrate your lips, but it's not going to protect them from the sun, so you'll need to choose one with SPF formulated in it.
If you want to keep your lips protected and hydrated this summer, here are some of the best lip balms with SPF to shop. Here's to never having another painful burn again.
1. Fresh
Sugar Tinted Lip Treatment, $24, Amazon
Want some color while you're protecting your lips? This treatment is lightly tinted for a natural boost of color.
2. Dior
Creme de Rose, $30, Sephora
This balm not only has SPF, but it will also plump your lips.
3. Supergoop!
Acai Fusion Lip Balm, $9.50, Amazon
With berry acai, it's going to taste as good as it feels.
4. Shisheido
Lip Treatment, $22, Sephora
This balm has SPF 35, so you'll be extra protected.
5. Jack Black
Intense Therapy Lip Balm, $10, Amazon
Go hard with your sun protection.
6. Aesop
Avail Lip Balm, $19, Saks Fifth Avenue
Soothe dry lips and protect from the sun all in one.
7. Kerstin Florian
Lip Balm SPF 15, $17, Amazon
This balm uses orange and peppermint oils, so you know it's going to smell good.
8. Rodial
Stemcell Lip Balm, $19, Amazon
Stem cells rejuvenate your lips while also protecting them from the sun.
9. Maui Mike's
Lip Balm SPF 15, $2, Walgreens
In the summer, everything should taste like a pina colada.
10. Neutrogena
Revitalizing Lip Balm, $7, Amazon
The favorite drugstore brand has a lip balm with SPF that'll save you this summer.
11. Banana Boat
Sport Performance Lip Balm (2-pack), $6, Amazon
If you want the ultimate protection, this one with SPF 50 is it.
12. Blistex
Medicated Lip Balm SPF 15, $1, Walgreens
If your lips are already chapped, this medicated balm will soothe them.
13. Maybelline
Baby Lips Lip Balm, $3, Amazon
This balm has got SPF 20, so you'll be moisturized and protected.
14. Palmer's
Moisturizing Tinted Lip Balm (2-pack), $5, Amazon
If you've never tried cocoa butter on your lips, it's time.
15. Anthony
Advanced Formula Lip Balm, $9, Sephora
With SPF 25, this balm doesn't mess around.
16. Kaplan MD
Lip Balm Ultra Hydrating Treatment, $33, Amazon
Need extra hydration? This balm has got you covered.
17. COOLA
Vanilla peppermint may be the best combo ever.
18. NARS
Pure Sheer SPF Lip Treatment , $25, Sephora
This balm uses mango butter, which is basically perfect for a summer balm.
19. Perricone MD
No Lipgloss Gloss, $30, Sephora
When you want a gloss that doesn't feel like gloss.
Images: Andrew Zaeh/Bustle; Nordstrom; Sephora; Drugstore.com