The Stanford Rape Survivor's Letter Just Went Live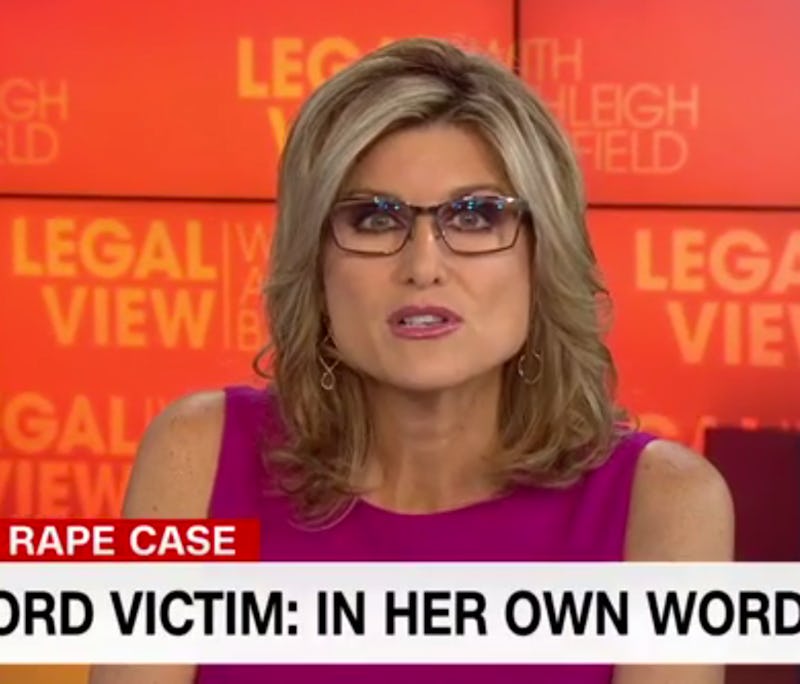 On Monday's episode of the CNN's Legal View, journalist Ashley Banfield read the Stanford rape survivor's letter live on air. Banfield devoted most of the episode to discussing the case of former Stanford University swimmer Brock Turner, who in March was convicted of three counts of sexual assault against an unconscious woman in January of 2015. Although he was eligible for a sentence of up to 14 years in state prison, on Thursday, sentencing judge Aaron Persky sentenced Turner to a mere six months in county jail and probation on the grounds that a harsher punishment would have "a severe impact" on Turner. If he demonstrates good behavior, he could be released in three months. The sentence has sparked outrage, with many protesting that Turner's sentence is too lenient in the face of the crimes of which he was convicted.
On Thursday, the woman whom Turner assaulted read an impact statement in court. It is a powerful, emotional testimony of how her assault has affected her life and her family. She highlights how frustrating and offensive it was for her to read news reports about her assault which highlighted not the violence of the crime committed against her, but Turner's athletic achievements. She recalls how she was re-victimized during the trial. She takes apart Turner's own statement, point by point, in which he argues that his actions (which he does not characterize as rape) were due to "college campus drinking culture and the sexual promiscuity that goes along with that." She writes, "This is not a story of another drunk college hook­up with poor decision making. Assault is not an accident. Somehow, you still don't get it. Somehow, you still sound confused."
Banfield read most of the victim's statement on Legal View today, cutting portions for time and because some parts were just "too graphic" for television. Although the statement is a powerful and upsetting on its own, it is especially disturbing to hear Banfield reading it aloud and imagine how its writer must have felt when reading it in court to her attacker. Banfield becomes visibly emotional at certain points as she reads the statement. Watch and listen below:
You can read the Stanford rape survivor's full statement here.
Images: CNN/Facebook