Chad Might Be The Best Part Of 'The Bachelorette'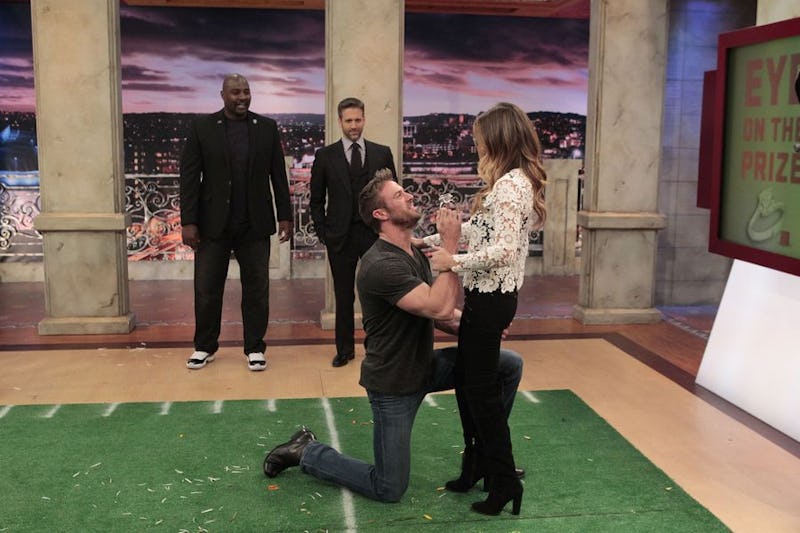 There may have only been a few episodes of JoJo Fletcher's season of The Bachelorette, but I've already chosen a favorite contestant. Love him or hate him, you can't deny that he's really entertaining, and in these early dates and cocktail parties, he's already made a big impact. The other guys in the mansion aren't a fan of him, but I kind of am, and I'm looking forward to seeing what else he's going to come up with in the weeks to come. Some of Chad's craziest Bachelorette moments are now behind him, but I'm sure there's plenty waiting for us in the future.
I have to hand it to him: Despite how difficult it is for a contestant to stand out this early on in the competition, Chad has definitely found a way to make his mark, and JoJo has noticed. OK, I'm willing to admit that he can be a little obnoxious, but at least he can make everyone watching at home laugh in the process, protein shakes or not.
Here are some of Chad's biggest moments so far. I have a feeling these are going to go down in Bachelorette history as some of the best scenes ever.
When He Did Pull Ups With His Suitcase
Who ties a suitcase around their waist to work out? That's right, Chad does.
When He Ate The Deli Meat At The Cocktail Party
TBH, I've never related to a Bachelorette contestant more.
His Bad Proposal To JoJo
Even for a fake proposal, you really shouldn't call anybody "naggy"... or any other negative adjectives.
When He Told The Truth About His Feelings
He definitely didn't do it in a very tactful way, but Chad spoke a lot of truth when he admitted on the group ESPN date that it isn't natural to him to act like he's developed feelings for JoJo overnight.
When He Narrated The Rose Ceremony
Come on, don't act like that wasn't hilarious.
When He Almost Got Into A Fight With Evan
That was scary — and the first thing I legitimately didn't like about Chad this season.
Image: Rick Rowell/ABC