'Hairspray Live!' Has Found Its Tracy Turnblad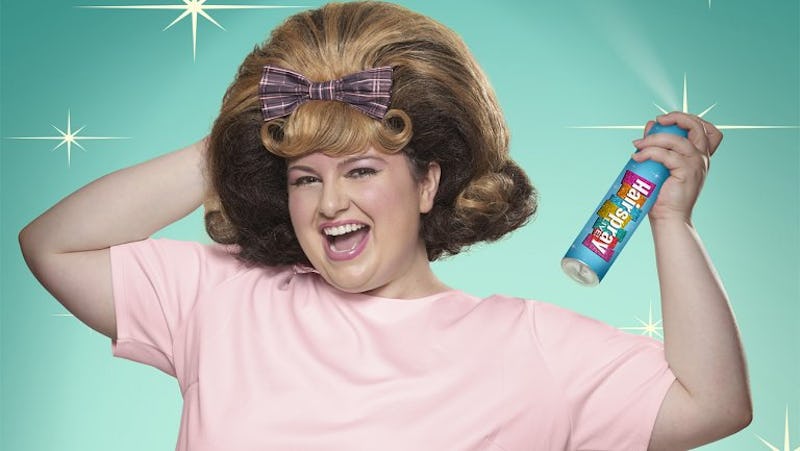 NBC's Hairspray Live! has found its Tracy Turnblad. On Tuesday, the Today show announced that newcomer Maddie Baillio will play Tracy in Hairspray, which is great. Exciting, even. But wait. Who is Maddie Baillio? If you feel like you've never heard the name, you're probably not wrong. The singer/actress isn't well known, though that's probably soon to change.
Just as a quick recap, Hairspray Live! already has an impressive cast. Harvey Fierstein (reprising his Tony-winning Edna Tunrblad role), Jennifer Hudson (Motormouth Maybelle), Martin Short (as Wilbur Turnblad), and Derek Hough (Corny Collins) will join Baillio on stage when the musical premiers in December. For those unfamiliar with the story of Hairspray, the musical is based on the 1988 John Waters film of the same name. It takes place in 1960s Baltimore, as Tracy Turnblad becomes involved with a local TV dance series and a civil rights campaign.
Now that you're all caught up, back to the original question. While Baillio remains a bit of a mystery right now — the up and coming actress has no professional theater experience and won the role via her audition at an open casting call — one thing's for sure: the girl has a lot of talent.
Baillio's from League City, Texas and just finished her sophomore year at Marymount Manhattan College. She's majoring in (no shock here) Theater Arts. In 2014, Baillio was named Great American Songbook Youth Ambassador, which gave her the opportunity to perform with two-time Emmy and five-time Grammy Award nominated Michael Feinstein at the Kennedy Center and Carnegie Hall and Lincoln Center. Sounds like she definitely has the credentials to play Tracy.
Check out some of her stunning performances below.
The vocals on this girl are insane.
Honestly, seriously.
Baillio's also had major roles in some student productions of Once Upon a Mattress and Dracula. What I'm really trying to get at is pretty obvious by now, but Baillio can sing. If you want to stay updated on what the singer and actress is doing until Hairspray Live! premieres, it might be tough. Baillio appears to be pretty private when it comes to her personal life (she might have a Twitter account, but hasn't posted anything nor gotten a blue checkmark to confirm that it is her). Otherwise, she doesn't have much social media action going on, but that could change as Hairspray Live! gets closer, so keep an eye out.
There's only one thing left to say: Congrats, Baillio. I'm looking forward to watching her nail the role in December.
Images: NBC