Kylie's Black Matte Lip Kit Is Coming SO Soon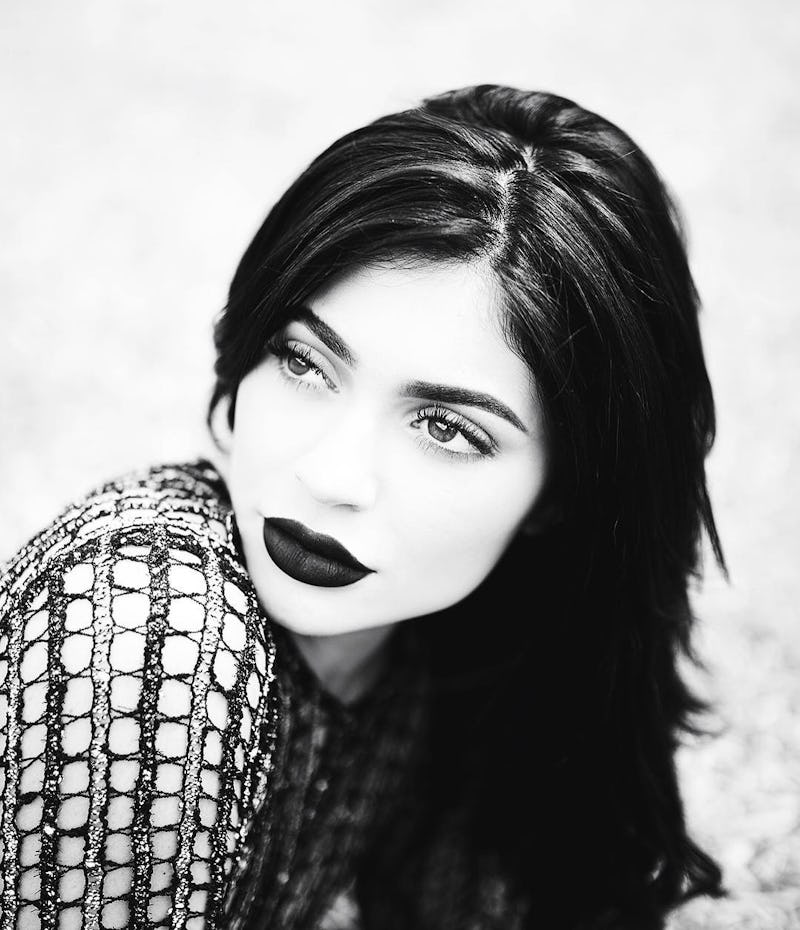 If you totally lost it when you heard that Kylie Jenner was releasing a black lip kit, then your excitement is about to go into overdrive. Wondering when Kylie's black matte lip kit comes out? It's coming soon, so mark your calendars, and get ready to pounce before it sells out.
Kylie Lip Kit mania is showing no signs of slowing down, and her latest shade, Dead of Knight, may just cause the most frenzy we've seen yet. When Jenner asked her fans what shade they most wanted to see next, most replied asking for black — so naturally, Kylie delivered. The new shade is a black matte color, and because it was in such high demand among fans, Jenner is dropping it soon — even before she releases KyMajesty. The anticipation is seriously next-level at this point.
So when can we expect Dead of Knight? This is not a drill: Dead of Knight is dropping this friday, June 10. So soon, right?! And you thought you were going to have to wait weeks. A quick release date is obviously good news, but the downside is you know that this one is going to sell out, so you're going to want to set your alarms and be ready when it finally hits.
It looks so good on. And if you're wondering why she chose that release date, there's a hidden meaning behind it:
#FreakyFriday for a black lipstick. See what she did there?
May the odds be ever in your favor that you score one on Friday.
Image: Kylie Cosmetics/Instagram