'Supergirl' Adds Lena Luthor To Season 2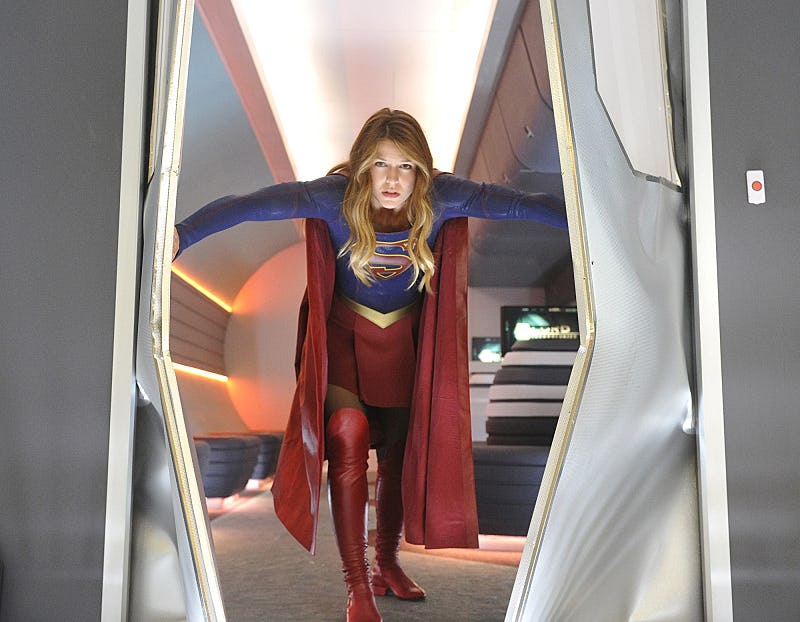 Supergirl's Season 2 premiere on The CW is still a few months' away, but it doesn't sound like any of the crew are taking a summer holiday this year. Lena Luthor will join Supergirl Season 2 as a series regular, which is one of the most intriguing pieces of Supergirl casting we've heard about. After all, Lena Luthor is the sister of Lex Luthor aka Superman's greatest enemy. TVLine said the character of Lena would be "in the 25-35 year old range, [who] arrives in town to get out from under the shadow of her infamous brother. She's described as sexy and smart and determined to get what she wants." No confirmation yet as to what exactly it is that this sexy, self-assured 25-35 year old is after. Lena Luthor is a fascinating (albeit relatively minor) character in multiple DC comic books, but those who aren't familiar with the comics might not be so familiar with the complicated character. So what should you know about Lena?
One thing that's key is that by stating that she's Lex's sister, the TV writers are referencing Lena Luthor 1, not Lena Luthor 2. In the comic book crossover storyline Crisis On Infinite Earths , Lena Luthor would refer to Lex Luthor's daughter, not his sister (though technically, she's named after Lex's foster sister called Lena, but foster-sister-Lena is dead). This means Supergirl's incarnation of Lena Luthor could share characteristics with the character we'll call Lena Luthor 1 for the sake of clarity.
We first meet Lena Luthor in the 1961 comic series Superman's Girl Friend Lois Lane , Issue 23. Lena is yet another comic book orphan. Her parents died in a car crash when she was little, and Lex intentionally remained unknown to his sister because he didn't want her to get embroiled in his criminal activities. In the comics, Lena and Linda Lee (Supergirl's alias) first cross paths at high school during science club, where a scientist is testing for ESP, and, when Lee sees Luthor get every question right, she's intrigued. Presumably this won't be case on the show though, since Lena is grown woman with a job.
When Lena falls in with a criminal set, Supergirl is concerned she's responding to her rejection by the FBI (due to her relation to Lex) by becoming just like her brother, but Supergirl shouldn't have worried; Lena Luthor was just going undercover to bring the criminals to justice. Like Supergirl, we shouldn't assume that simply because Lena's related to supervillain Lex Luthor that they'll be on the same side. In fact, in Justice League #41, which dropped last year, Lena puts a couple of bullets in her brother.
So watch this space: we're going to have to wait until fall to see whether Lena's on the side of good or evil... and if she stays there.
Images: CBS; Giphy