Sigma Beauty Talks About The Hottest Summer Trends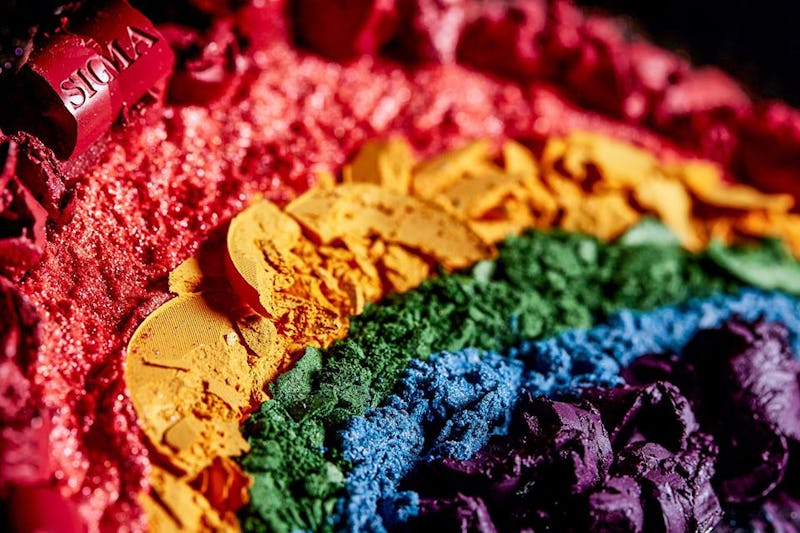 Much like us, the team at Sigma Beauty is constantly scouring social media to see what people are doing when it comes to makeup, in order to discover and predict the hottest beauty trends. However, it's safe to say that the team at Sigma usually ahead of the curve, considering that on a daily basis they're working with some of the Internet's top makeup artists and beauty influencers. I got a chance to talk to their product development team, and Amanda Williams, Sigma's creative director, about 2016's summer beauty trends they're most excited about. Get ready to go shopping, ladies (and gents)!
When you enter Sigma Beauty's headquarters in Mendota Heights, Minn. you are greeted by a cheery receptionist, and lots of hot pink. As you walk through the office, you pass by an alcove filled with every product imaginable, which is especially great if you had a hectic morning and forgot to groom your brows or apply blush before work. They also have a room with products that employees can rent for the weekend in case they want to try out a look or a new product. It's in this room where product development specialist Laura Barnes showed me the slew of new products that are about to hit shelves (unfortunately I'm sworn to secrecy about most of them, but I can promise you, they're good). I also spoke to creative director Amanda Williams about the summer trends she's most excited about.
When you're the creative director of a makeup brand, your job is to constantly be in tune with the next big thing, which is why Williams is constantly on the lookout for the trends everyone will be lusting over the following season, and she often gets a lot of inspiration the old-fashioned way.
"I am a paper kind of gal, so I look in magazines and I tear out images. I am always looking online as well. I have a great team of makeup artists in-house and we discuss trends and influences often and I get much inspiration from them," she says. "But it's mostly by looking at other people and seeing their style, whether on the street, out and about, or online and in magazines that I find exciting and inspirational."
And after some hardcore research, Williams shared what she and the Sigma Beauty team think the hottest summer beauty trends for 2016 are.
1. Bronze Eyes
Sigma Beauty Loose Shimmer in Midsummer, $12, sigmabeauty.com
The hottest summer trend this year according to Williams? Bronze eyes. "Summer has always been about bronzes, but this summer the bronze staying on the eyes is interesting to me – beach babe meets city girl," she explains. "It's an easy-to-achieve trend that looks good on everybody."
Get the look using Sigma's loose shimmer eyeshadow in Gilded or Midsummer, or the Brilliant & Spellbinding eye shadow palette.
2. '90s Grunge Eyes
Sigma Beauty Gel Eye Liner in Wicked, $14, sigmabeauty.com
The '90s are back in full force, from choker necklaces to denim skirts, so it should come as no surprise that '90s grunge is a huge trend for makeup this summer. "I loved this look in the 90s and I love it now! I will be using 'Wicked' Gel Liner smudged out before it dries as well as 'Eclipse' pencil liner on my inner rim to achieve this look," says Williams. "If I'm really feeling saucy I will add a little 'Catch' eye shadow smudged into the liner with an E30 brush, for a pop of red."
For those of you unfamiliar with Sigma's brush nomenclature, E30 is used to smudge and smoke out eye shadow and liner.
3. Pop Of Blue
Sigma Beauty Eye Liner in My Cloud and Indigobird, $9.30, sigmabeauty.com
Bright blue eyes are the ultimate summer trend, as seen on runways around the world including Diane Von Furstenberg, Missoni, and Marc Jacobs. Williams recommends Sigma's eye liner pencils in 'My Cloud' and 'Indigobird,' and 'Nebula' from the Smoke Screen Eye Shadow Palette.
Now that you know what trends are big for summer, go forth, go shopping, and have fun with it!
Images: Melanie Richtman, Sigmabeauty