How Much Is Kendall + Kylie Topshop Swimwear?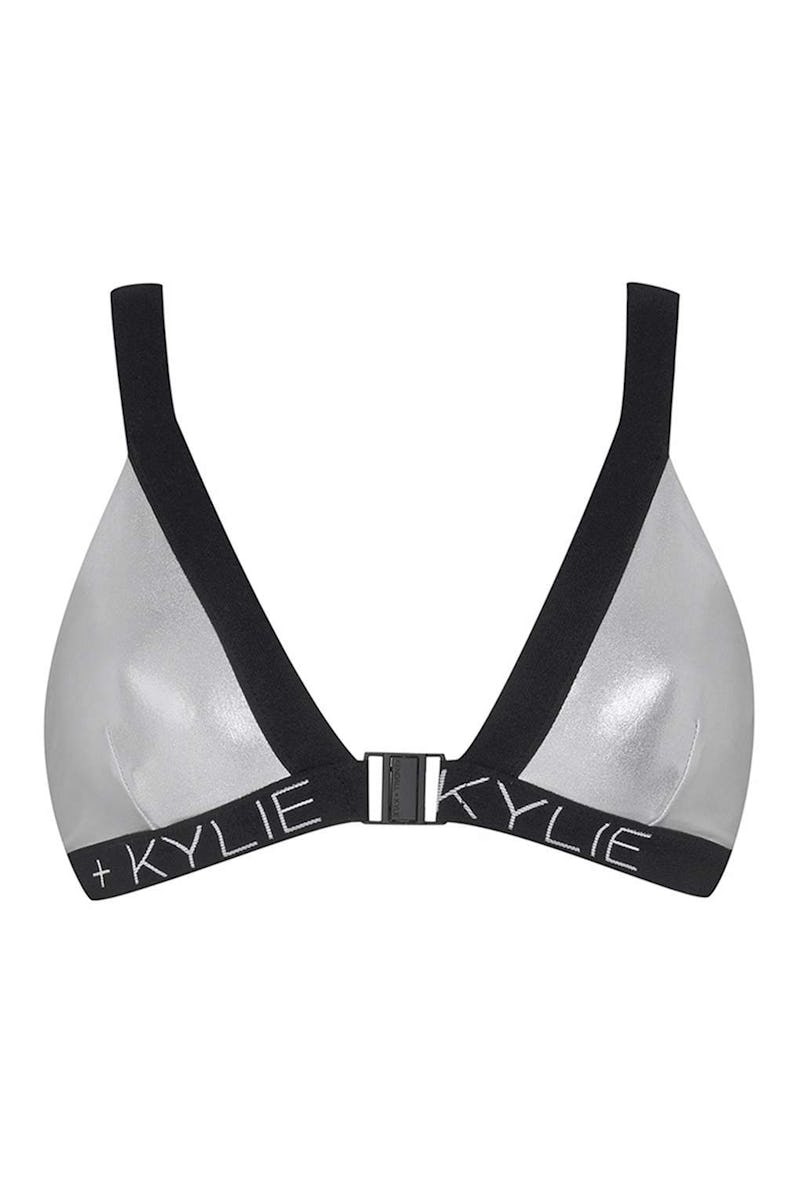 The summer season is here and you are in search of a quality swimsuit, be it a fun bikini, a simple or classic one-piece, or an edgy and fashionable option. Thankfully, the Kendall + Kylie Topshop swimwear line has landed and it's full of cuts, colors, shapes, and silhouettes that will allow you to engage in all sorts of hot weather and/or oceanside activities in style, from lounging by that pool to taking a dip in the ocean to simply strutting your stuff on the beach. The Kendall + Kylie Topshop swimsuit range offers plenty of choices with both retro (the animal print suit with cutouts) and modern (that dominatrix-y harness swimsuit) feels. This collection offers a multitude of options. But you also have a budget to stay within. How much are the Kendall + Kylie Topshop Swim Collection items?
The prices vary for the the Kendall + Kylie Topshop Swim Collection, which is sold in select stores and online via the Topshop site. Some of the swimsuits are $75 and some are $85. For the mix and match tops and bottoms, the combined prices are beyond $80, but in that case you have the option of buying separately if you want to pair a specific top with a different bottom. In general, these pieces all fall under $100.
Here is a snapshot of some of the pieces and prices. There are plenty of classic offerings that you can wear for multiple summers if you properly care for them, as well as super trendy pieces that will take your swim wardrobe to the next level.
Harness Swimsuit, $75, Topshop
Like this beauty! This sexy, strappy suit is super "right now" and a real stand out from the collection.
Animal Print Cutout Swimsuit, $85, Topshop
This retro-inspired suit mixes cutouts and print in a super fun way. You could wear this for several summers and still love it, since it's classic and cool.
Tape Detailed Swimsuit, $75, Topshop
A classic black tank suit? That's about as fail-proof cool as it gets.
Plunge Front Cut-Out Swimsuit, $75, Topshop
This liquid gold suit has a vintage inspo. If you want to make a statement at the beach, you can do so with this.
Tape Detailed Bikini Top, $48, Topshop
This silver, branded bikini top has an athleisure vibe and could be paired with leggings for a workout. That makes it multi-purpose and versatile, as well as worth the spend.
High Waisted Bikini Pant, $35, Topshop
These bottoms could be paired with plenty of other pieces in the collection or already living in your closet, making 'em another versatile basic.
Tape Detailed Swimsuit, $75, Topshop
Throw on a pair of boyfriend jeans, a denim mini, or destroyed cut-offs and you can wear this swimsuit like a tank. That also means it is a flexible item that doubles as clothes.
There's your rundown of some of the prices in the Kendall + Kylie Topshop Swim Collection. The range also includes a maxi and a macrame, fringed skirt.
I think the prices are affordable for swimsuits, since they are super fashionable and the pieces prove versatile and suitable for wear off the beach or away from the pool.
Images: Courtesy of Topshop (10)