Norman Reedus & Imogen Lehtonen Team Up On 'Ride'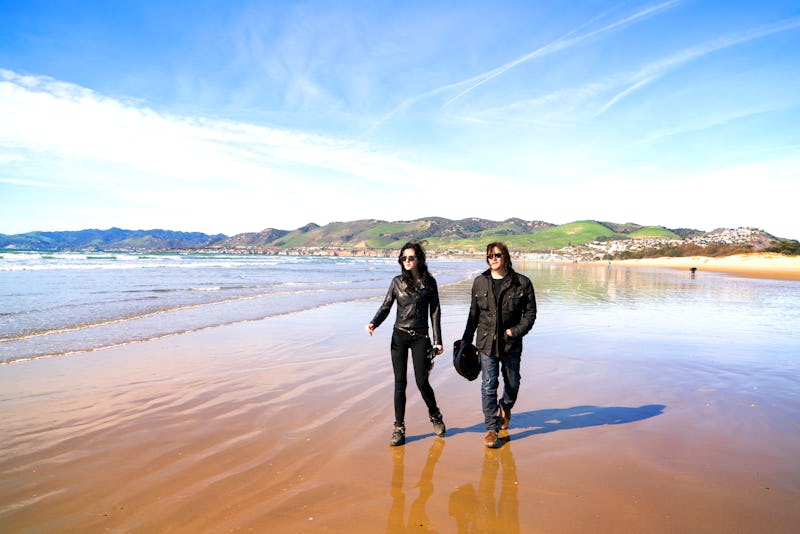 Hold on tight, Daryl Dixon fans. A new lady just rode into AMC on a motorcycle. Are Norman Reedus and Imogen Lehtonen from Ride With Norman Reedus dating? The jewelry designer, biker, and model joins Reedus on his unscripted journey in the series premiere, and they could potentially make a pretty cute couple.
Look, I'm all for platonic relationships on television. Reedus refers to Lehtonen as his friend, and we should take his word. It's also pretty awesome that this series, which could get pretty bro heavy real fast, is showcasing a female biker in the first episode without a romantic "subplot" or anything. That's unexpected and great! When he hangs with her crew IRL, as seen in this Instagram, he and Imogen aren't even riding together or anything. She's clearly part of motorcycle culture, so it's understandable why Reedus would want her on his show. For what it's worth, Lehtonen is also close with Lana Del Ray in some Ride set photos released by the Daily Mail, so I think she may just have great chemistry with everyone she encounters.
Still, is it so wrong if I 'ship it? I know they're real people, not fictional characters, but I can't help it. Even a reality series can tell a story.
Images: Mark Schafer/AMC (2)