9 Plus Size Summer Dresses For Any BBQ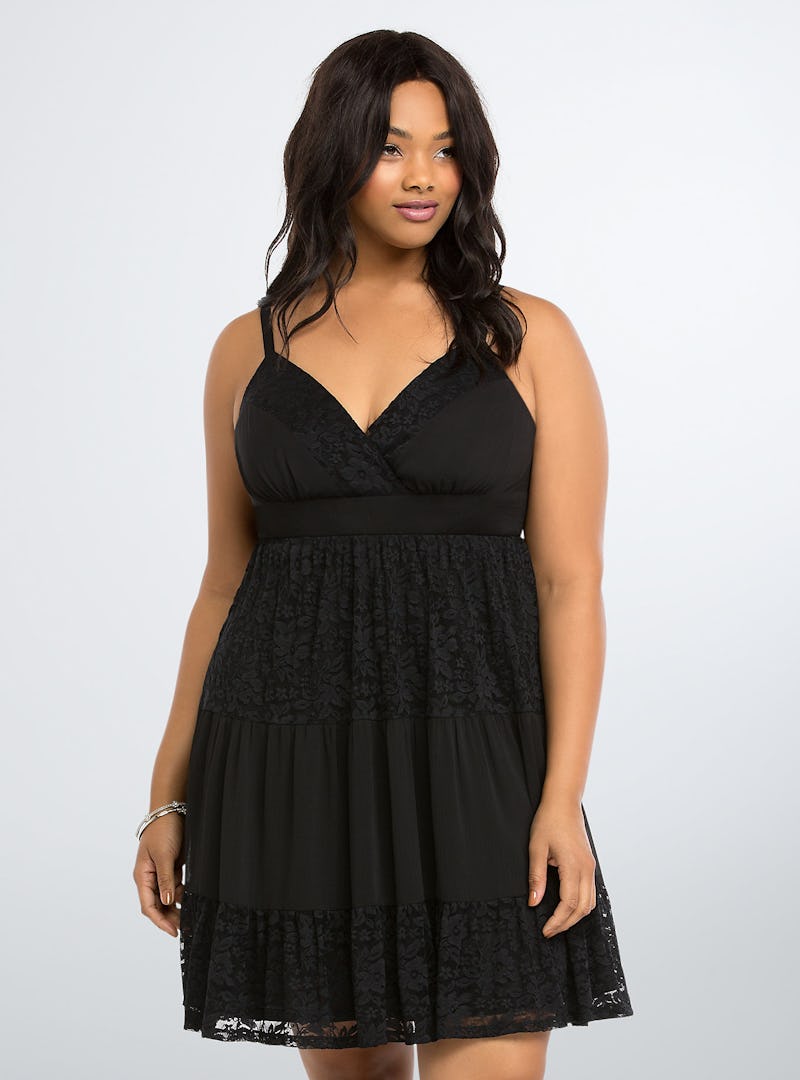 From the block parties to the BBQs, summer is practically a gold mine for dress lovers. Sleeveless, cap sleeve, short, maxi, linen, cotton — the options are endless. Don't believe me? I'll prove it to you. These nine plus size summer dresses are perfect for any picnic, family reunion, or sunny, colorful affair. With major retailers like Target introducing more options for plus size women and incredible online retailers like ModCloth and Eloquii selling incredible size-diverse pieces, there's a summer frock out there for anyone, no matter what your style preference is.
While spring may be the be-all and end-all of dress season for some, you shouldn't sleep on summer. With cookouts, weddings, and family gatherings galore, the season is basically just one big excuse to buy your perfect frock. Sure, jean shorts are great and mini-skirts are still super stylish, but can we take a moment to appreciate the sheer ease of the summer dress? Let's be honest, dresses are actually a lazy girl's dream come true.
These plus-size summer dresses are definitely the perfect look for any warm-weather occasion, and the retailers? Thumbs up to them for loving plus-size ladies as much as plus-size ladies love themselves.
Off-the-Shoulder
Studio Off-the-Shoulder Dress, $99.90, Eloquii
Sweet, flirty, and super fun.
Cap Sleeve
Smocked Waist Printed Chiffon Dress, $83.30, City Chic
Girly, fun, and perfect for summer.
Fitted Flair
Asymmetrical Drape Dress, $89.90, Eloquii
Want something a bit more fitted? Here's your dress.
Handkerchief Hem
Hanky Hem Faux Wrap Dress, $62.30, City Chic
This hanky hem is super sweet.
Simple Cool
Chiffon Lace Sundress, $58.50, Torrid
A simple sundress never goes out of style.
Swing Dress
Corded Swing Dress, $48.96, Lane Bryant
Extra warm locale? This swing dress has you covered.
Stripes
Gawking on Sunshine Dress, $99.99, ModCloth
Fun, colorful, and full of pattern.
Tee Shirt Dress
Crepe A-Line Dress, $55.96, Lane Bryant
Comfortable and cute.
Maxi
Embroidered Festival Maxi Dress, $99, City Chic
Is a maxi more your style? This strapless look is perfect for a casual day out.
Images: Courtesy of brands