How To Achieve A Dewy, Bronzed Look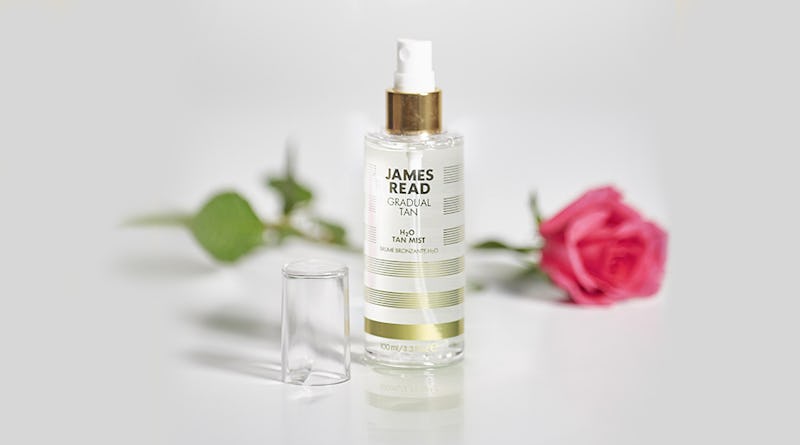 Summer is here, and with it comes the ever popular and trendy dewy makeup look. While deep lip colors and a matte finish may have been the trend for fall and winter, those days have gone, and it's time to embrace warmer weather. So how to achieve a dewy, bronzed look in the summer becomes a top question for those looking to stay on trend for the hotter days. Thankfully, tan expert and bronze king James Read has all the answers you need to get the gorgeous, glowy look.
Figuring out that the combination of glow and bronze is the trend of the summer isn't that hard when you look at the products that have come out since the weather started to get warmer. From the launch of Benefit's liquid Dew the Hoola bronzer to the sheer number of bronzing oils on the market, the bronzed and dewy look isn't going anywhere, and besides, who doesn't want to look like a glowing, bronzed angel?
As it turns out, the look isn't just about the cosmetics you use. Instead, it's equal parts skincare and tan. James Read explains that the skin is the true way to achieve a dewy, bronzed look. Read explains that things come down to one main activity. "Moisturize, moisturize, moisturize!" he says, "Fresh, soft skin is always achieved when the skin is ultra-hydrated."
The advice makes total sense. A strong, glowing base will obviously lead to glowing skin, but it's the combination that everyone is after. So how do you add the bronze to glow? Read explains, "So after tanning, apply a super-nourishing moisturizer all over the face and body daily. This will lock in your color as well as making your skin glow." Turns out, it's the moisturizer, not the tanning product that gets you to bronzed goddess status. OK, so maybe it's also the tanner, but what's a tan without a glow?
So what does Read recommend for a glowy touch-up? The James Read H2O Tan Mist. The talented creator says, " My H2O Tan Mist is another great tool for creating that dewy look. Simply spritz over your makeup when you're out and about, for instantly refreshed and more radiant skin." What's not to love?
James Read H2O Tan Mist, $31, Net-A-Porter
So, if you've been wondering how to achieve a dewy, bronzed look, James Read just answered all your questions. Keep that moisturizer handy because you're going to need it this summer, and snag that Tan Mist for a little refresh between work and that evening cook-out.
Images: James Read Tan/Facebook; Courtesy of brand