Twitter Loves UD's Moondust Palette Already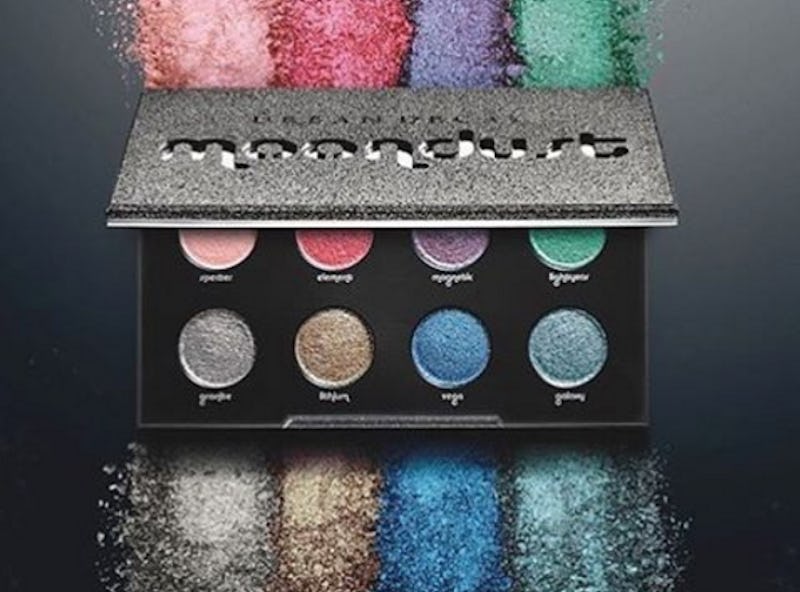 New summer beauty products might be rolling in, but that doesn't mean we shouldn't be looking forward to fall. Taking a break from signature neutrals for something a lot less subtle, Urban Decay is launching a Moondust Eyeshadow Palette in the fall. Picture eight super bright shades with a cream to powder formula. That's enough to make you "OMG" out loud. Although the product won't be out for a few months now, Twitter is already going crazy over the new palette, and it's for a good reason.
When I think of fall, burnt orange and olive green usually comes to mind. Well, not anymore. Urban Decay isn't messing around when it comes to fall trends, and it's all about the color with this new palette. Urban Decay co-founder Wende Zomnir posted a first look of the entire palette in all its glory on Instagram.
The Moondust eyeshadow formula isn't completely new — the company already sells Moondust single shadows — but this is the first time that they have ever been rounded up for a palette before. Even though there aren't any many details about exactly what day the product will launch or what the price will be, people are still pretty darn excited about the news.
Those are eight gorgeous shades if you ask me. It's completely different from the bestselling Naked palettes, which really proves the company can do it all. Here's what people have to say about the colorful fall launch on Twitter.
Shopping strictly for scientific purposes.
The only downfall is that it won't get here sooner.
The more advanced notice a bank account gets, the less it hurts.
Tears of joy, I hope.
It's only just been announced, but the hype is real.
It's not even a want anymore, it's a need.
A bold, but very true statement.
If the excitement is this real now, I can't imagine what it will be like as the launch gets closer.
Image: urbandecaycosmetics/Instagram (1)