Mrs. Duggar Has Something Important To Teach You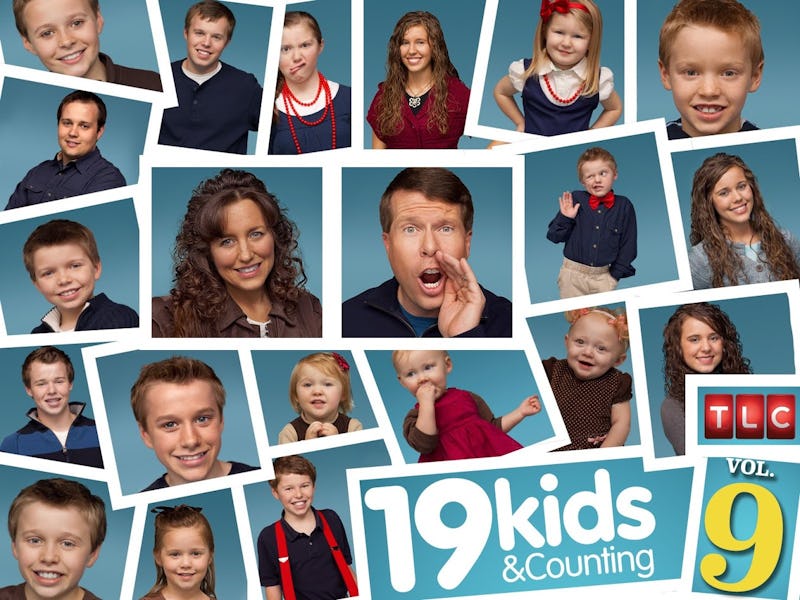 It's hard for me to imagine what having one child would do to my body, much less 19. But Michelle Duggar, reality TV star and mom of 19 (NINETEEN!) kids, wants everyone to know that she's perfectly happy in the skin she's in. In an interview with The Today Show, Duggar shared 19 reasons why she loves her body, and they don't all start with a "J" like her kids' names. Most of Duggar's reasons for body acceptance were related to her faith, which she describes as the most important thing in her life.
She doesn't even mind the stretch marks that came along with her pregnancies. "I look at Jordyn, I look at Jackson and I think, 'I remember that stretch mark. You were worth it. And I wouldn't trade that stretch mark for anything." Compared to many celebrities who bounce back immediately from pregnancy, usually by extreme dieting and exercise, Michelle Duggar's perspective is pretty refreshing.
As a role model for her daughters, Duggar doesn't want them to absorb any body issues from her. "We are hard on ourselves," she said. "We believe lies. We're constantly bombarded with 'oh, you're so fat' — those are lies." The Duggars aren't progressive on pretty much anything else (they're staunch anti-choice activists and they oppose marriage equality), but Michelle does have some pretty progressive views on body acceptance.
She does, though, talk about her family's approach to fitness. Michelle Duggar views her body as a gift from God, and feels obligated to take care of it. Instead of going to the gym, Duggar involves the whole family in exercise by taking walks together after dinner. If there's one thing the Duggars do, it's stick together, and it's good to see them all being so supportive of each other's goals.
According to Michelle, her husband Jim Bob Duggar has been supportive and encouraging throughout their entire marriage, especially when it comes to her body. "Jim Bob has NEVER put me down for my body. He has NEVER mocked me for my mommy tummy," she says. "He is one of my biggest encouragers."
I'm no fan of the Duggars politics, but I do think it is refreshing to hear one of the country's most prominent ultra-conservative women make such body-positive comments. Whatever her motivation, Michelle Duggar's refusal to allow the unattainable standards of thinness and beauty affect her is something that we can all learn from.
Image: TLC