Can Coconut Oil Make Your Hair Grow?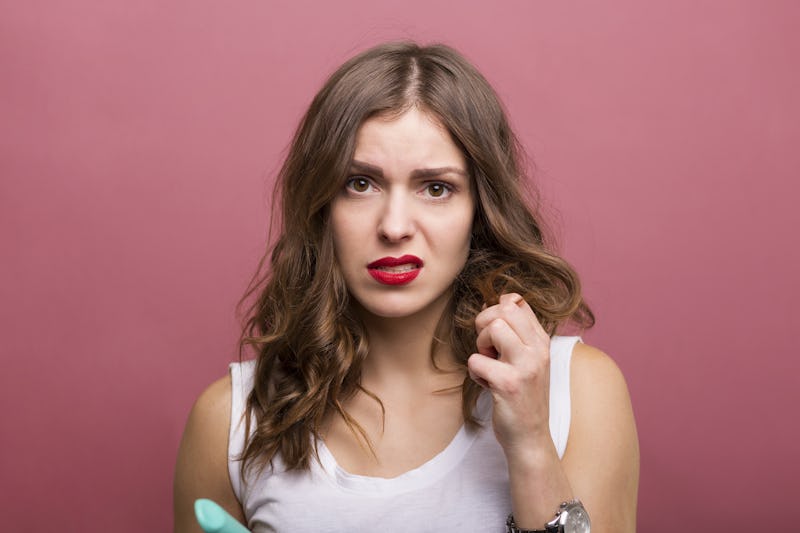 If you're trying to grow your hair out, then you probably are willing to try just about anything to speed up the process. While hair vitamins are one way to go, there are plenty of other methods to try, but you probably want to know the truth about whether or not they actually work. So what's the deal — does coconut oil really make your hair grow, or should you stick with hair vitamins instead?
Basically, if something is wrong in the beauty or health department at this point, coconut oil can pretty much fix it, but is it really that miraculous that it can cause your hair to grow? Prepare to be slightly disappointed in your go-to staple, because unfortunately, no, it doesn't.
While people (or even your friends) have claimed that it made their hair grow faster, at this point, there have been no credible studies sighting that it stimulates growth, so they could be experiencing a placebo effect. According to Dr. Belk, an internist in Alameda, because people put coconut oil all over their bodies for their skin, if it really did make your hair grow, we'd be seeing an increase in hair all over our bodies as well. "People have hair follicles all over their bodies. If coconut oil really did promote hair growth, I could only imagine that more than a few of them would complain of hirsutism (excessive body hair) if they spread coconut oil on their bodies," Belk said.
OK, so coconut oil isn't going to speed up your hair growth, but that doesn't mean you should stop using it, because it can definitely help with hair growth.
Nutiva Organic Virgin Coconut, $11.89, shop-links.co
Coconut oil helps prevent the loss of protein in your hair, so if your hair is weak and brittle, it will make it stronger, and less susceptible to breakage. In addition, if your hair is dry and damaged, it can help repair it, mitigating breakage. And you know what breakage does? Makes your hair shorter. The stronger your hair is, the longer it will be able to grow without breakage, so while coconut oil isn't going to speed up growth, it's going to make your hair healthy so that you don't lose any growth you've gained. And that is reason alone to keep it in your routine.
Images: Shop Links; Fototalia