'The American's & 6 More All-Time Favorite Fictional Spies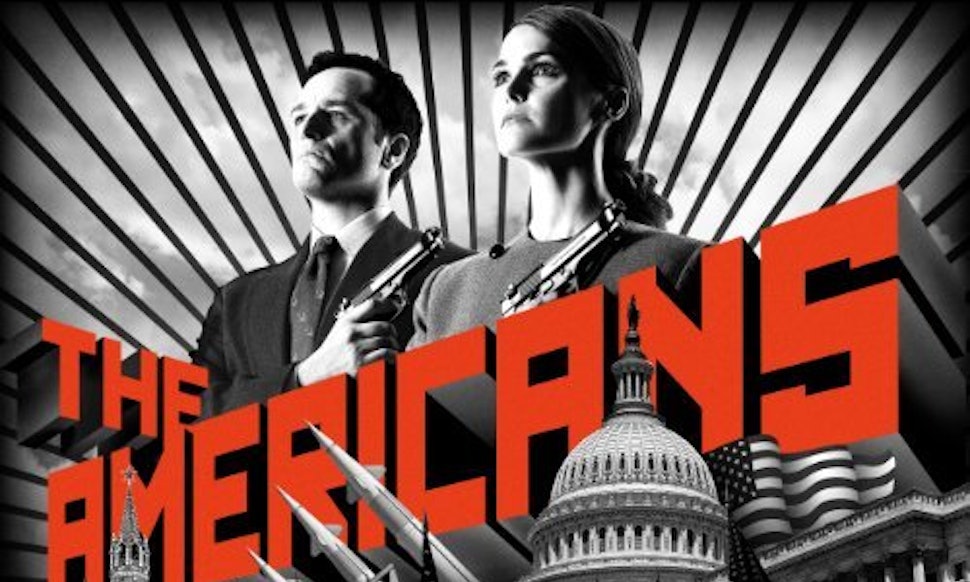 If you didn't know, tonight is the Season 2 premiere of The Americans . We can only imagine what's in store this season with all of the Cold War, marriage, and neighborly tension going on in 1980's Washington D.C. Oh and the wigs, BRING ON THE WIGS! In honor of our most favorite KGB agents, Phillip and Elizabeth Jennings, returning to our screens, we've compiled a list of our favorite faux spies.
Image: FX
Sydney Bristow
Oh Alias, how we miss you so. Jennifer Garner seems like a normal, average soccer mom, right? WRONG. Her alter ego, Sydney Bristow, was one of the most fearsome, kickass agents in all of the CIA and still somehow managed to have Vaughn (so dreamy) at her feet.
Chuck
Chuck, despite it's short life, produced what is perhaps the most endearing accidental spy on our list. It's a hard knock life when your brain is ruled by the CIA and NSA, but Chuck handled it with– well, he handled it.
Jason Bourne
Imagine waking up and not knowing who you were but still being able to hone in on your assassin skills?! Bad. Ass.
James Bond
Spy Kids
Obviously, because they had a freakin' pill that you could microwave into a big mac meal and who wouldn't want that? Oh yeah and they totally fought George Lopez's disembodied head in a volcano. (whatever it was cool at the time.)
Austin Powers
Yeah, baby, yeah. Austin had some pretty mean side burns and penchant for saying the wrong thing but man did we love him and his shenanigans.