The Tarte x Shayla Contour Palette Is Amazing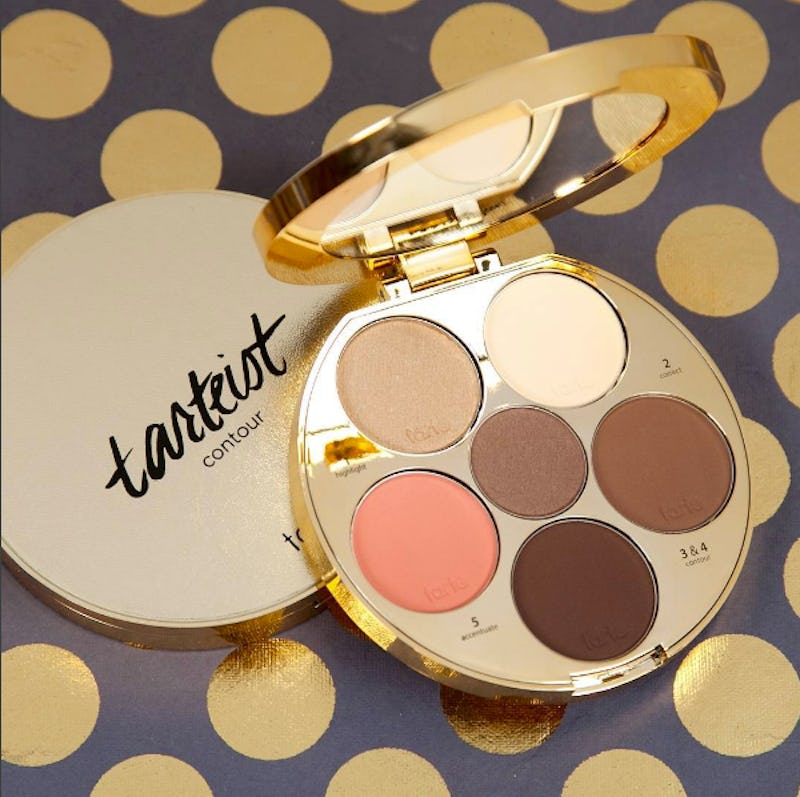 It seems like every day brings a new collab between a beauty company and a makeup vlogger, but I'm not complaining. Today's latest product is the Tarte x Shayla Tarteist contour palette from the vlogger known as MakeupShayla, and from what I've seen, it looks totally amazing. Tarte Cosmetics announced Monday that it collaborated on a contour palette with Shayla, and it includes six amazing shades that will take your contour game to another level. But let's get to the real question: When does the Tarte x Shayla contour palette come out?
The company is not about the long, drawn-out release process, because the collab will officially hit Tarte's online store on June 19. That's so soon, right? Beauty Instagram account Trendmood announced the release date and time, and it's in less than a week. Talk about quick turnaround. The palette will officially hit stores at 5 p.m. PST, and I highly recommend you put a reminder in your phone now if you want to grab a palette. Considering Shayla's YouTube channel has more than 250,000 followers, I have a feeling the first round of palettes might sell out quickly. Tarte already released one limited edition Tarteist contour palette, but it looks like this one is formulated for deeper skin tones.
I love the fact that the palette is numbered and labeled, so you know exactly which shade to use when.
Here's all the details from Trendmood, which Shayla also confirmed on Snapchat and Twitter.
June 19 can't come soon enough! Her fans agree, as they're already tweeting so many positive responses to the new release. I have a feeling that this one is going to sell out quickly. And considering the original Tarteist Contour Palette is limited-edition, I bet this one might be also. It'll most likely be priced at $45 as well, which is what the other Tarteist Contour Palette sells for. I can't wait for this one to hit the stores.
Image: tartecosmetics/Instagram