11 Essential Items For A Weekend Getaway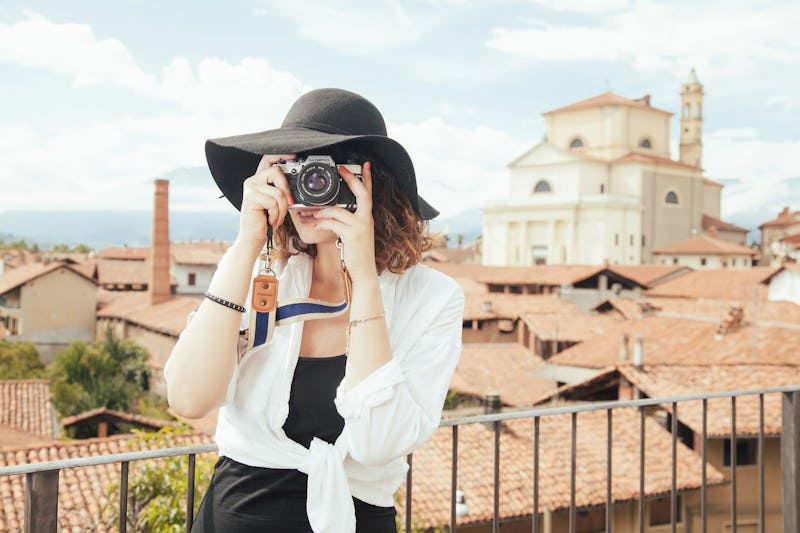 It's officially time to welcome summer, and along with it, embrace the longer days and even better — vacation, vacation, vacation! Unfortunately, we don't get the months-long breaks of our childhood days and have to learn how to pack for short weekend getaways and quick day trips. But let's look on the bright side — at least your vacations come with the option of red or white (wine, that is). Plus, it's much easier to pack for a two day trip versus a month away at summer camp!
If you're lucky enough to get some time off, whether it be for a weekend road trip or a quick jaunt to somewhere tropical, there's a few go-to items you should be sure to pack. Having a flight attendant as a mom has made me somewhat of a pro when it comes to traveling, especially when my trips required I only bring a small carry-on bag. With limited space, choosing the right outfits and accessories will make your life on the road (or in the air) so much simpler.
Of course traveling is never free of a few bumps in the road. Being prepared with items for different types of weather and comfortable clothing (especially shoes) helps make all the difference. And if you're the memory preserver of the group, bringing a fun camera and travel journals will make your journey even more special.
While it sounds like a lot, don't stress. All you need are these awesome must-have travel items:
1. A Lightweight Bag
The Getaway Duffle Bag, $54, bando.com
Make a bold statement with this perfect sized carry-on bag.
2. A Pair Of Stylish Sunglasses
Class of 89, $55, quayaustralia.com
Bring back some old Hollywood glam to your summer accessories with these on-point sunglasses.
3. A Big Hat
Come Sail Away Floppy Straw Hat, $26, nordstrom.com
A multi-purpose accessory, this floppy hat will block out the sun while looking fashionable at the same time.
4. A Lightweight Parka
Women's Lightweight Long Packable Parka, $29.90, uniqlo.com
Don't fret over a little rain. This one folds up into a carrying pouch and is lightweight enough to wear during warmer temperatures.
5. An Inner Tube
Beach, Please! Jumbo Heart Inner Tube, $24, bando.com
If you're heading somewhere with a body of water, enjoy relaxing on this super cute float. Just don't inflate it until you get to your destination. Winky face.
6. A Water Bottle
Opal Marble Swell Bottle, $35, swellbottle.com
Pack ice cold water in a reusable water bottle so your drink not only stays cool, but you also produce less waste!
7. An Instant Camera
Fujifilm Instax Mini 8 Instant Camera, $70, urbanoutfitters.com
Throwback to the Polaroid days! What's better than seeing your memories come to life instantly.
8. A Mobile Charger
Back Me Up! Mobile Charger, $18, bando.com
If you're glued to your smart phone, make sure to pack a portable charger for long traveling and touring hours.
9. A Backpack
Herschel Settlement Backpack, $59.99, shop.herschelsupply.com
Wearing a backpack with all of your travel essentials guarantees you'll be hands-free for all of your souvenir shopping.
10. A Notebook
ban.do whatcha thinkin' bout journal, $14, bando.com
Put down the smart phones and start writing about your travel days with good 'ol pen and paper.
11. Comfortable Sneakers
Vans Cut Out Sk8-Hi Decon, $75, vans.com
You don't have to sacrifice style for comfortable walking shoes.
11. A Cute Passport Holder
The Getaway Passport, $24, bando.com
You'll be less likely to lose your passport when it's got a cute and colorful cover.
Images: Courtesy of Brands