Urban Decay's Fall 2016 Range Looks Gorgeous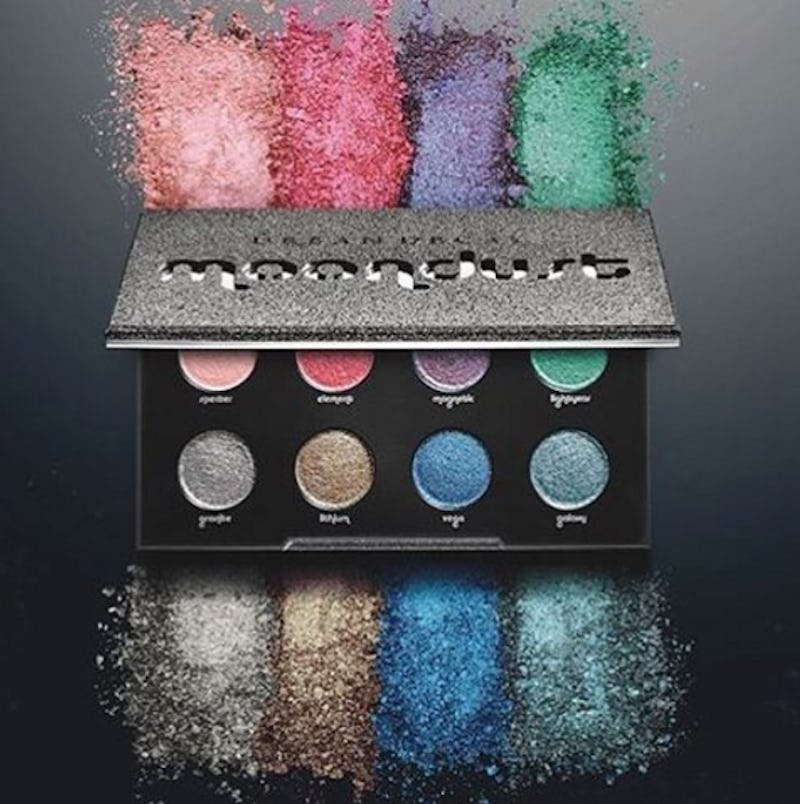 Urban Decay is known for dropping major beauty news on us in the blink of an eye, just like when they announced they were completely depleting their current lipstick stock and replacing it with 100 new Vice lippies — yes, they released 100 shades at the same time. Now, the mega popular makeup brand is spreading even more major news — Urban Decay released a sneak peek of the Fall 2016 lineup, and these gorgeous products will definitely have you looking forward to the fall season. So, what's in Urban Decay's Fall 2016 range? I've got you covered with all the details.
The cosmetics label posted a short clip to social media on Tuesday that allowed fans to view some upcoming launches with a clear lens. The video revealed parts of the Fall 2016 range, which includes the All Nighter Foundation, which boasts a full-coverage, waterproof, oil-absorbing formula that lasts all night long, Razor Sharp Eyeliners in 20 colorful shades ranging from sparkly blue-green to liquid gold, and, of course, the Moondust Eyeshadow Palette which has already gotten a ton of hype online. According to the Instagram post, the products all have a fun party-time focus which is definitely evident in the bright vibrant colors and tons of shimmer and sparkle.
Can it be fall already?! I can't wait any longer! Yowza. Would you look at all those liner colors?! So. Much. Pretty.
This literally looks like a party in a box.
Hopefully Urban Decay releases more teasers as we approach the fall, because I can barely contain my excitement over these new goodies.
Images: UrbanDecayCosmetics/Instagram (5)