The Real Todd Kraines Is Coming Back To 'KUWTK'
One of my favorite things about Scott Disick — besides his inability to correctly caption sponsored Instagram posts — is his hilarious impression of Todd Kraines, a family friend of the Kardashians and a man made famous solely because of Disick's outlandish imitation. Lord Disick's laugh outloud, over-the-top impersonation ("Auntie Kris, it's me! It's Todd Kraines!") just makes the real Todd Kraines that much more intriguing. Who is he? What does he do? What do we know about him? On Sunday's upcoming episode of Keeping Up With the Kardashians, the real Todd Kraines accompanies the Kardashians, including Scott Disick, to a ski vacation in Colorado — which means it's about time we get some of these mysteries solved.
"A long time ago, when we started prank-calling Kris with the whole Todd Kraines thing, I never even knew who the person was," Disick reveals in a preview clip of the upcoming episode, which airs on E! on Sunday, June 19. He's since met the guy, pranked Jenner IRL, and has now gone on vacation with him. But for the rest of us, the details about Todd Kraines' life are still limited to "family friend of the Kardashians." Let's learn more.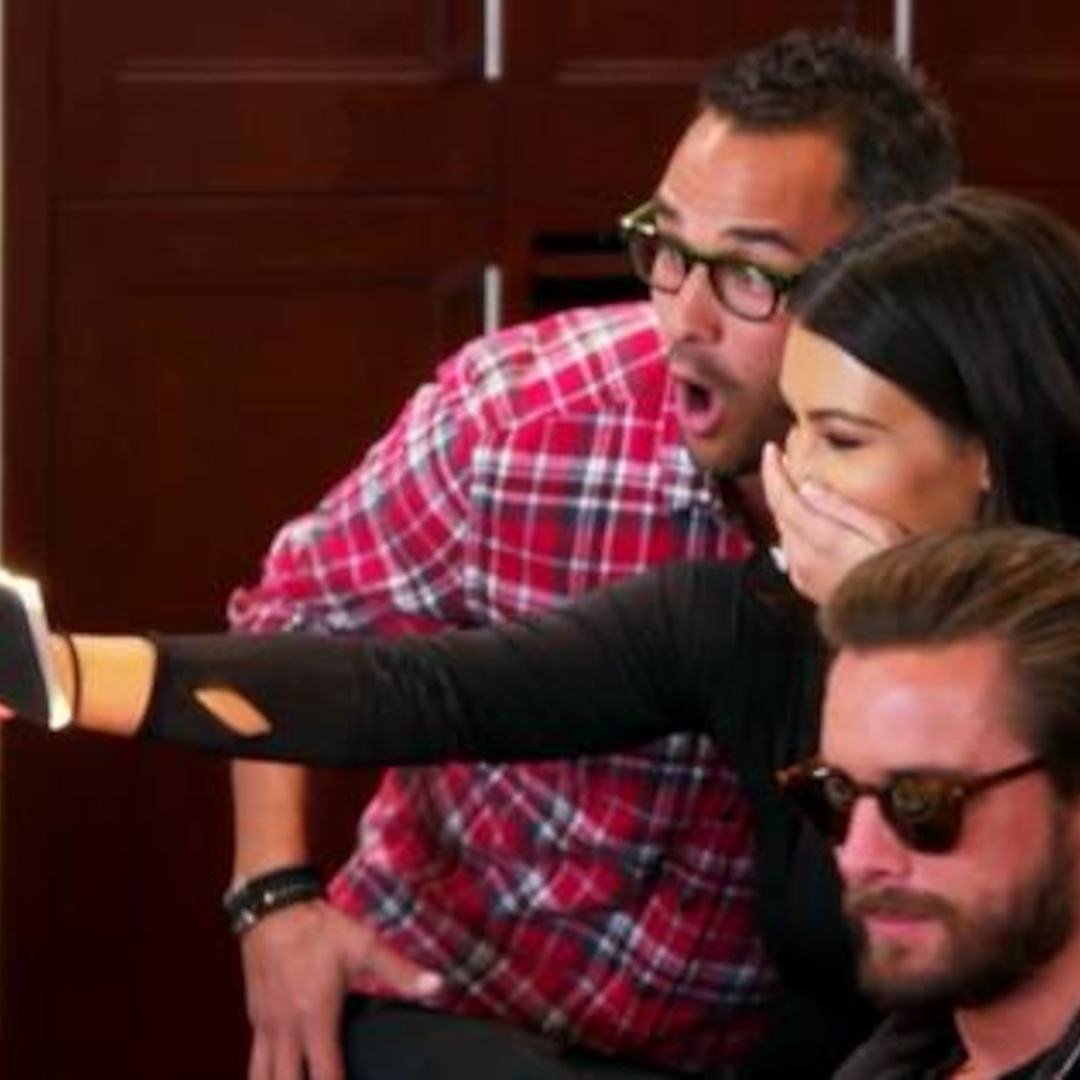 According to his Instagram account (he has 25,000 followers, by the way), Kraines is a "luxury lifestyle agent" at The Agency. After looking at his professional bio on The Agency's website, I've gathered that this means he sells expensive Beverly Hills mansions as a real estate broker. He's originally from Beverly Hills himself, which is undoubtedly a plus when it comes to selling homes in the most coveted zip code in the country.
Like his good friends the Kardashians, Kraines is absolutely a man of luxury. His Instagram alone boasts Chanel surfboards (seriously), fancy cars, and photos of himself lounging in swimming pools in giant flamingo floats. There are also a ton of photos from his trip to Vail with the Kardashian fam, like selfies with Kris, Kim, Kourtney, Khloe, and Kanye.
It's safe to say that Todd Kraines is more than just an impersonation by Scott Disick. Dude is living in the lap of luxury — and is providing even more people with that same kind of lifestyle by being a Beverly Hills real estate broker and all. One can only hope that when he calls his clients, he introduces himself by saying, "It's me, Todd Kraines!" I, for one, would be sure to pick up that call.