The New Ariana x MAC Lippies Are Different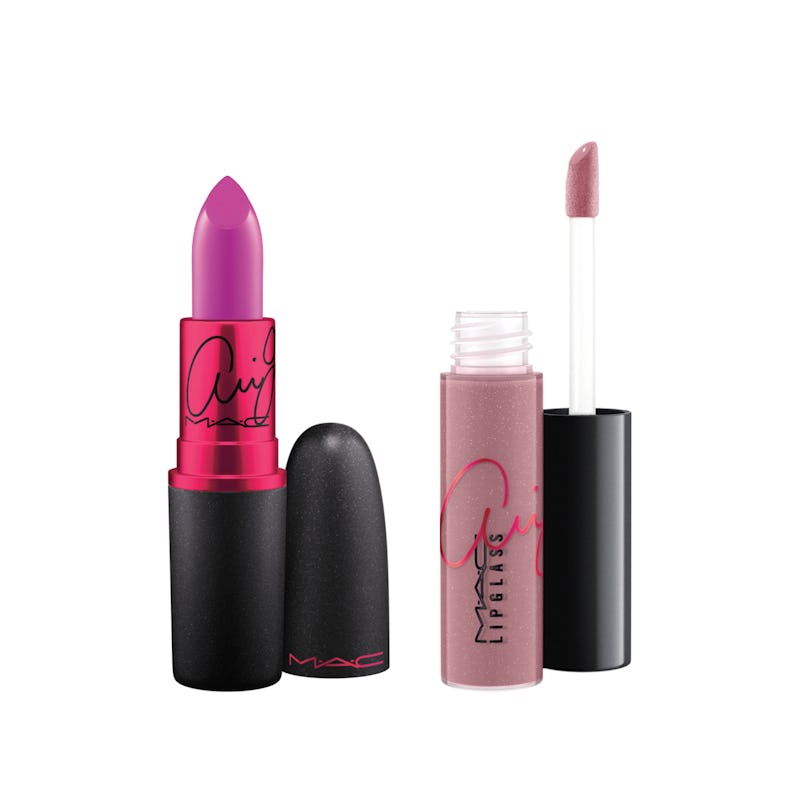 MAC introduces new products and shades with incredible regularity, remaining ahead of and on top of trends and reminding us that makeup is a form of artistic expression. There is a new set of Ariana Grande x MAC VIVA GLAM lippies coming our way this September and that's a beautiful thing. No, not just because you can paint your pout with two new shades — one in lipstick and the other in Lipglass form. Every cent of the selling price of the VIVA GLAM lipstick and glosses is donated to the MAC AIDS Fund, which supports those who are living with the disease. Each year, the brand introduces a new VIVA GLAM ambassador, with Grande replacing 2015 rep Miley Cyrus. So MAC keeps this campaign fresh by annually swapping out shades and ambassadors.
The first set of Grande x MAC VIVA GLAM lippies landed in early 2016, featuring a deep, matte plum lipstick with a gothic, bad girl edge along with a shimmery pink lip gloss with a good girl vibe. They can be worn together or solo.
But what are the new Ariana Grande for MAC VIVA GLAM shades like?
They are so different but they are just as stunning.
Witness the new hues below.
VIVA GLAM Ariana Grande 2 Lipstick is a deep, cool, and orchid pink matte. It's $17. VIVA GLAM Ariana Grande 2 Lipglass is a neutral, nude pink and it's $16. Based on the visuals and the tones alone, I can't tell if layering these two shades is a good idea until I have the products in my hands.
This pink could brighten your entire face in the fall. You can build an intense lip by swiping four to five coats on your pucker. Or you can apply and blot, for more of a stained look.
The Lipglass presents itself as a prime, summer-to-fall transitional shade. It's also more opaque than its AG x MAC VG lipglass predecessor. Since this baby is coming out for fall, a richer, deeper gloss makes sense for those cooler, autumnal days, when darker hues assert themselves.
Both the lipstick and lip gloss will be available September 8 at all MAC locations in the U.S.
Grande rocks a matching lipstick and mani in the ad campaign, the imaging of which suggests these shades are larger than life and will make you stand out in a room.
Here is the previous lipstick shade. So rich and dark.
These are the original Grande x VIVA GLAM lippies.
Grande will serve as the VIVA GLAM ambassador through the end of the year, so you need to stock up on her lippies before her term wraps.
Images: Courtesy of MAC (8)