This Is How Often To Use Pore Strips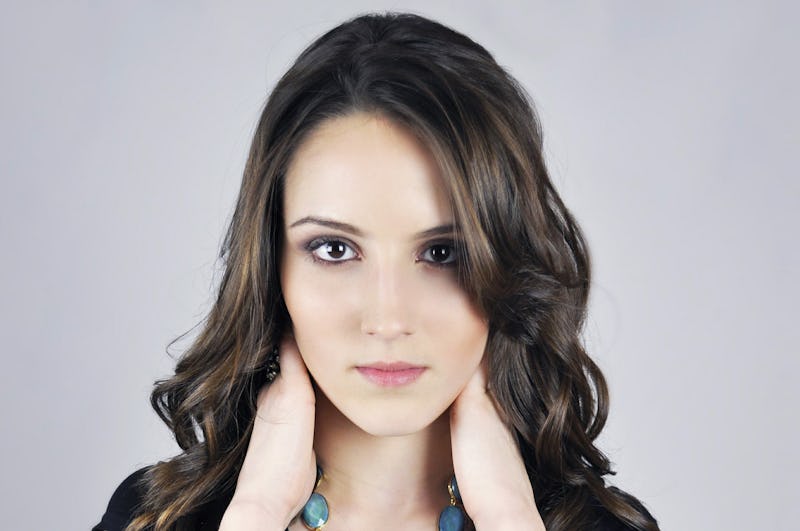 For those of you suffering from irritating blackheads, I can completely sympathize —they're annoying and, quite frankly, they can be hard to get rid of. So, most of us turn to our trusty favorite products to solve the problem, but have you ever wondering whether or not you should be using pore strips daily?
Believe it or not, after scouring the Internet for the answer, I've found that there really isn't a definitive yes or no. It just depends on how sensitive, oily or dry your skin is naturally. What I can tell you, though, is that there are potential side effects of overusing pore strips or leaving them on for too long.
The Derm Review, for example, writes, "Since pore strips stick to the skin, the pulling motion that is used to clear the blackheads can cause irritation. Open pores that are left behind may also be vulnerable to infection, so it's important to keep the skin clean. If you have sensitive skin, pore strips may cause mild to moderate irritation." The website also recommends talking to your dermatologists to determine the best use of pore strips in your personalized skincare regimen.
Additionally, Self points out that "overuse of pore strips can irritate skin and actually start removing too much oil and other things your skin needs" in order to stay healthy. While tons of oil on your skin can lead to breakouts and shininess, a little bit is necessary for helping to prevent dryness and flakiness. So, for those with dry skin or sensitive skin, using pore strips every day could be overkill, but for those with very oily skin, it may not be.
But, the good news is that even if you have dry or sensitive skin, there are plenty of alternatives that you can use to help clear up those pesky blackheads. Here's a few options that might interest you for those in-between days:
Feeling Beautiful Charcoal & Black Sugar Scub, $4, Ulta
Aside from the fact that this scrub gets nearly 5-star ratings, charcoal helps moisturize and remineralize the skin while removing oils and toxins. The result? Soft, hydrated skin that is blackhead-free!
Earth Therapeutics Super Loofa Exfoliating Mitt, $11, Amazon
This soft exfoliating mitt was specifically designed for the sensitive skin on the face. And since extracting a blackhead can be next to impossible, regular exfoliation helps gently bring them to the surface.
Rodan & Fields Unblemish Regimen, $190, Amazon
Developed by the dermatologists who created Proactiv, Rodan and Fields really works. Unblemish not only helps treat existing acne and blackheads, it also fights post-acne scars. And trust me, after 30 days, you'll feel the difference. When it comes to skin care, slow and steady wins the race.
Puritan Pride Retinol Cream, $11, Amazon
While retinol helps the skin exfoliate, according to Women's Health, Vitamin A helps with the skin's overall appearance and nourishment. The combination of the two will help keep your skin looking clear and young.
Clean & Clear Blackhead Eraser Cleansing Mask (2 PK), $10, Amazon
This blackhead mask helps remove oil and dirt while helping to loosen blackheads with acne-fighting salicylic acid.
Happy blackhead-busting!