These Things That Make Your Hair Greasier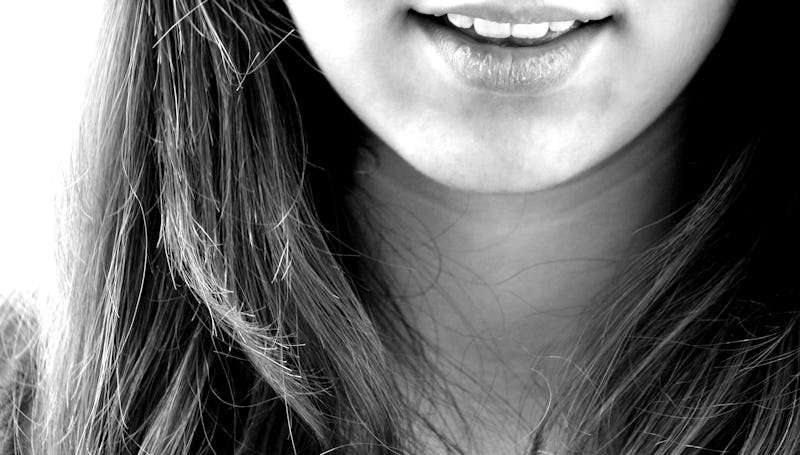 I am all too familiar with the struggles of oily hair, but what I didn't realize until I wrote this article, is that there are plenty of small changes that can be made in everyday life to help fight the grease. Chances are, whether you know it or not, you're probably guilty of doing some of the things that make your hair greasier, so to help you avoid them, I'm going to walk you through the major culprits.
Most people will find they do one or two of the things on this list. Also, depending on your skin type, there's no guarantee that stopping these habits will put an end to your greasy hair altogether, but they are likely to help you add a day or two between washes.
In order to prevent greasy hair, you have to be willing to —quite literally — get to the root of the problem. Understanding the causes can help you avoid this pesky beauty issue and help you feel more confident about your hair when you look in the mirror. If you seem to have a permanent grease issue, consider whether or not one of the 11 items on this list describes you.
1. Washing Too Frequently (Yup, Really)
Washing your locks too often can actually cause your hair to produce more oil in order to compensate for dry skin, according to Cosmopolitan.
2. Playing With Your Hair
If you're like me, you probably run your fingers through your hair quite a bit — especially when you're stressed. While this may be obvious, all of the oils and dirt on your hands can be transferred to your hair when you touch it too often, Cosmo reports.
3. Brushing Too Much
According to Gurl, "brushing your hair distributes the natural oils that form at the roots," therefore making your strands appear more oily. While regularly brushing your hair is necessary, doing so too often can stimulate oil production, according to Cosmo, which can be a bad thing for those of us with oily hair.
4. Never Cleaning Your Hairbrush
Build up of product, dead skin, and more on your hairbrush can transfer to your hair, thus causing all of the oil and dirt to re-enter the scalp. According to Into The Gloss, the process for cleaning a hair brush is actually pretty simple.
5. Never Exfoliating Your Scalp
Aveda Invati Exfoliating Shampoo, $11, Nordstrom
Removing product buildup and dry shampoo residue from your scalp is important. Working an exfoliating shampoo into your haircare regimen like StyleCaster suggests once or twice a week can help keep your pores clear and your hair dandruff and oil-free.
6. Using The Wrong Products
As Cosmo points out, if you're using products that aren't compatible with your hair or skin, this may show up in the form of oil. If you think this could be your problem, stick to lighter formulas.
7. Using Heat Tools Too Often
According to Tustin Hair Salon, using heat tools regularly can dry out the skin on your scalp, thus causing the sebaceous glands to produce more oil.
8. Washing Your Hair With Hot Water
Just like using heat tools, hot water can have the same drying effect on the scalp, according to Good Housekeeping. For best results, try lukewarm or even cold water when you rinse.
9. Using Too Much Conditioner
Tresseme Cleanser and Replenish 2-in-1, $5, Walmart
If your hair feels greasy all the time, you could be using too much conditioner, according to Look. To help with this issue, the publication suggests you try applying it just to the ends of your hair. Using too much at the roots can cause excess oil. If you're feeling like conditioner is too heavy for your hair type, consider using a 2-in-1 shampoo like the one above.
10. Not Washing The Roots Well Enough
Since most of the oil originates at the roots of the hair, it's important to make sure you are lathering all the way down to the scalp.
Hope this helps!
Images: Pixabay/kboyd/deborahmiller56/Brett_Hondow