BECCA X Jaclyn Hill Face Palette Is Super Popular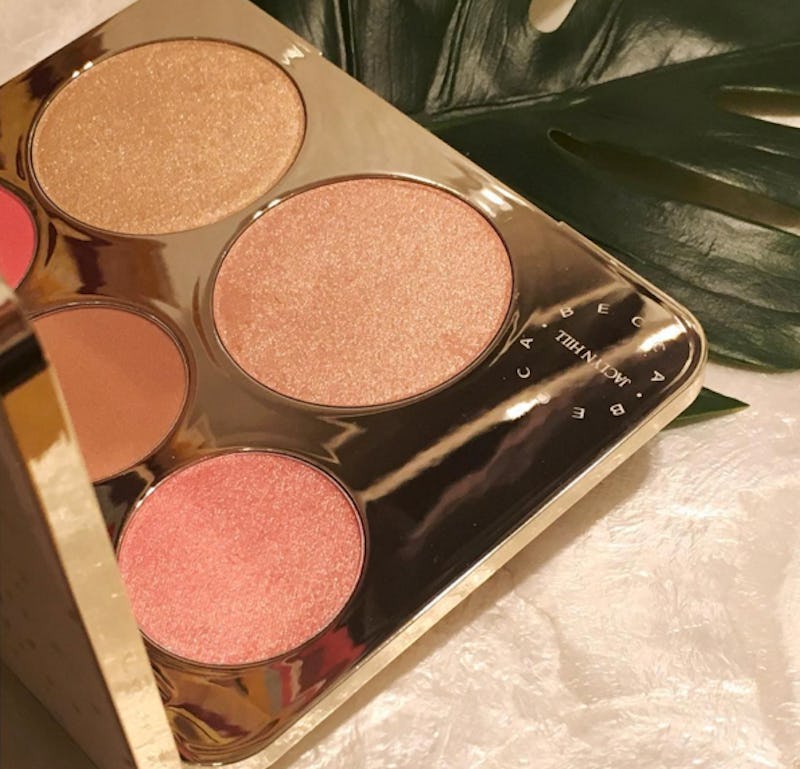 If you haven't yet heard of BECCA and Jaclyn Hill's Champagne Collection, you must be living under a rock, because it is undoubtedly the biggest deal in the beauty world right now. Die-hard Hillsters and fans of the cosmetics label alike practically lost their minds over the launch of this specially curated line, and to no surprise at all, shopped until some of the products sold out. One of the first to go was the highly coveted face palette, which was restocked on Thursday June 16. But with the massive popularity of this five-product palette, one must wonder — will the BECCA X Jaclyn Hill palette be restocked again? Because it's totally going to sell out, to be honest.
Fans of the original Jaclyn Hill Champagne Pop highlighter went wild for the YouTube star's Face Palette, which was a natural extension of her OG release with the brand. It includes the powder version of CP, a new highlighter called Prosecco Pop, as well as three brand new shades of blush. It is no wonder, then, that this baby practically flew off the virtual shelves, and therefore had to be restocked. While the palette is still available for purchase on Sephora.com, it is only a matter of time before it sells out for a second time. So will it be restocked again?
Sadly, it isn't likely. Hill took to Snapchat to reveal that the Face Palette will not be restocked for a second time.
Bustle has reached out to BECCA to confirm that the palette is really not going to make a comeback.
So if you're still hoping to snag one of these beauties for yourself, I suggest you hurry to shop while it's still available!
I guess "Limited Edition" really means limited supply.
Image: BeccaCosmetics/Instagram