treStiQue's Contouring Set Is Great For Traveling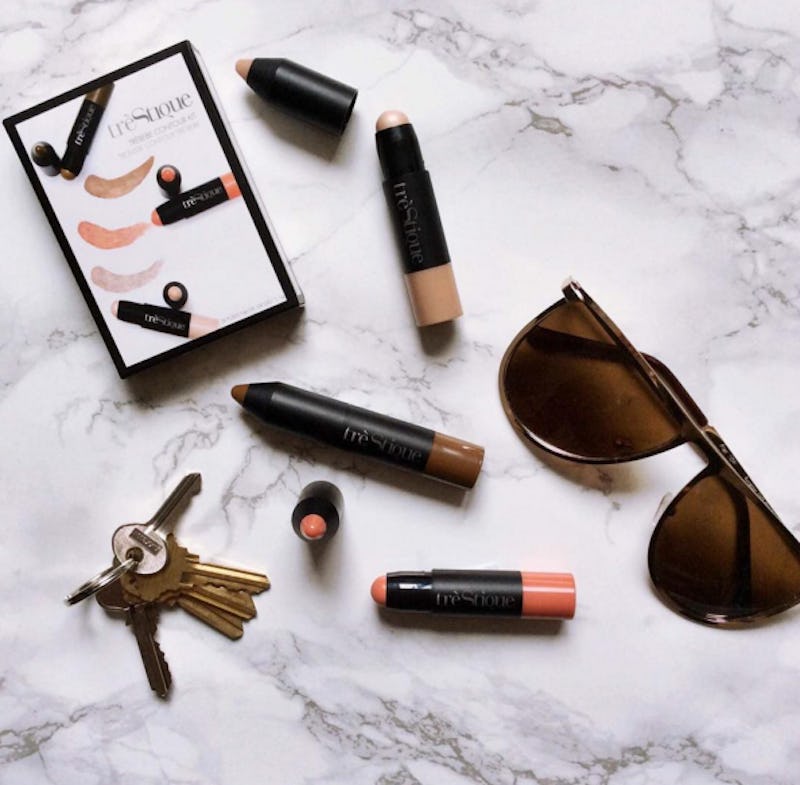 If you're looking for easy, on-the-go makeup application, the more stick pieces you can own, the better. Find out where to buy trèStiQue's trèbebe contouring set to get a flawless face all summer long.
You can throw this set which contains a highlight, blush and contour shade in your beach bag or your weekender and go on a vacation. With these sticks in tow, you'll know you've got everything you need to add color and sculpt your face. Non-touring may be the latest makeup trend, but that's only because it takes forever to contour. But, these products glide on effortlessly, so if you weren't totally for the idea of ditching all of your makeup practices and going with a barely there look, these are just the kind of thing you need.
And hey, say you don't want to contour — that's fine, too. You can still totally go sans bronzer and apply just the blush and highlight to get your face beaming. Use as many or as few of these colors as you like to customize the summer-ready look that works for you. This mini contour stick set is available for purchase on the trèStiQue website for only $40. And while you're on the site, you might as well scoop up even more of the stick makeup products they have to offer because there's no way you're going to want makeup in any other formula this season!
Travel beauty made easy. It just doesn't get better than that.
trèbebe Contouring Kit, $40, t rèStiQue
Mini sticks make creating the perfect contour and highlight so simple, no matter where you are.
This set includes a Baby Brazilian Bronzer, a Baby Bora Bora Blush and a Mini Maldives Luminescent Highlighter. The gang's all here, huh, ladies?!
Images: trestique/Instagram (1); Courtesy Brands (2)