These Underrated '90s Bands Deserve Far More Love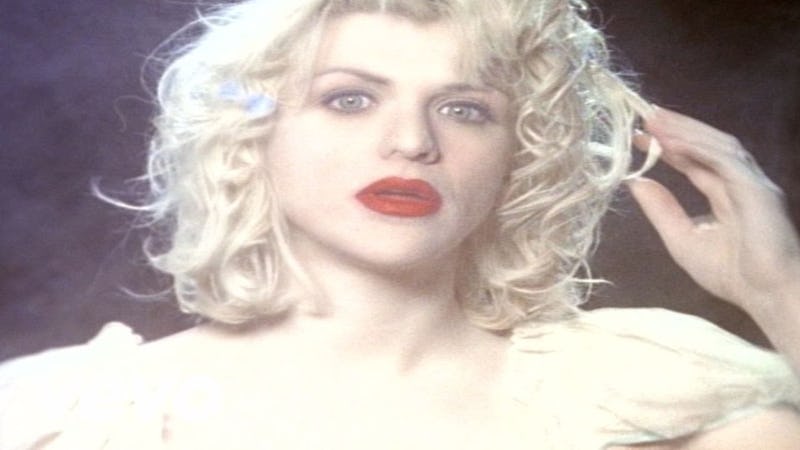 Our cultural obsession for '90s nostalgia means that everyone is always eager to go back and analyze the decade, breaking it down into it's best and worst and highs and lows. And when it comes to music, we often hear the same bands cited time and again as being the greatest and most important from that time and as a result a lot of 90's bands don't end up being recognized for their talents or contributions to music. There's a ridiculous amount of underrated '90s bands who deserve far more appreciation than they receive; bands who were just as talented, influential, and essential as the ones who regularly top music lists but who have been discounted over time. For mostly female bands, much of this has to be credited to the inequity and troubling sexism which sometimes rears it's ugly head within the music industry, whilst other bands might have simply been a little too offbeat, strange, or conspicuously generic to help them either fit in, or stand out from any one scene which could have helped to define them over time.
All of these bands are regularly not given the sort of respect they most definitely deserve, so please, put your hands together and make some appreciate noise for 27 of the most underrated bands of the '90s:
1. L7
This all-female metal band were more renowned for their controversially upfront displays of feminist protest rather than for their music, which was easily just as good, if not better, than many of the tired attempts made by their male contemporaries.
2. Blackstreet
Don't be fooled into thinking that the outstanding "No Diggity" was the only good song these guys had because they easily had enough big tunes to warrant their continued appreciation.
3. Bif Naked
Buffy The Vampire Slayer fans may recognize quirky, pop-punk band Bif Naked from the original soundtrack from the show. Though they may not have been ground breaking, it feels a shame to not remember them with the same amount of respect that is given to the '90s output of (similarly sounding) No Doubt.
4. Letters To Cleo
You'll remember these guys from their energized performances in 10 Things I Hate About You, and their '90s discography is just as upbeat and infectious.
5. The Breeders
Just as good as revered band The Pixies of which Breeders front woman Kim Deal was a member, but in reception of nowhere near the same levels of praise, The Breeders are worthy of so much more love than they receive.
6. 702
Total R&B majesty, 702 were easily on the same level as early Destiny's Child, but often don't receive anywhere near the same recognition.
7. The Cardigans
All too often people dismiss The Cardigans as being a frivolous, frothy pop band but they had more depth than people seem to want to give them credit for. Their '98 album, Gran Turismo, is nothing short of a masterpiece.
8. Cake
Blending a dry, deadpan wit with often droll yet upbeat music, Cake marched to their own sound and it was stupendous.
9. Sneaker Pimps
Simply: Trip-hop perfection.
10. Spitboy
This all-female anarcho punk band led by the powerful vocals of Adrienne Droogas might not have associated with their riot grrrl contemporaries, but they were just as serious about their feminism and twice as loud about it.
11. Blind Melon
These guys had a sound which often felt at odds with the angsty, dark offerings of '90s alternative music, but they held their ground (and covered it in pure blissed out sunshine).
12. Nada Surf
Standout alt-rockers within a decade full of standout alt-rockers, Nada Surf had a sound all of their own and a creative spark which separated them from the pack.
13. Dinosaur Jr.
Though they do get quite a bit of love, the complexities of their riffs and uniqueness of sound make them worthy of far more appreciation than they ever seem to receive.
14. Deelite
Essential, glorious fun. It's as simple as that.
15. The Violent Femmes
There's a good reason why Angela Chase chose this band as her music of choice to celebrate being "totally over" Jordan Catalano in My So Called Life; they were unique, fun, supremely talented and somehow managed to defy genre. In my opinion The Violent Femmes didn't record a single bad song during their '90s heyday.
16. Ace Of Base
Look, I know they were kind of trashy and a little annoying, but they also kind of rewrote the pop rulebook.
17. LFO
With songs that were catchy and sincere, LFO were a marvel of a boy band. And don't you forget it!
18. Hole
Many people discredit Hole based on their own unfavorable opinion of frontwoman Courtney Love but they're missing out. Their '90s back catalogue deserves far more praise than it gets, with Pretty On The Inside, in particular, being full of the sort of raw vocals and sludgy riffs that were easily some of the best of the decade.
19. Blaque
Absolute pop perfection which should be applauded on the same level as their girl band contemporaries.
20. Veruca Salt
Catchy songs, interesting lyrics, big riffs, great name: What isn't there to like about Veruca Salt?
21. All-4-One
For their voices alone, these guys deserve heaps more appreciation than they seem to get.
22. Soul Asylum
Seriously, it baffles me how underrated this band continue to be. Their music was dreamy and heartfelt and sent teenage girls swooning over their stereos back in the '90s.
23. Mazzy Star
Perfect daydreaming about a crush music.
24. Free Kitten
Kim Gordon's side project from Sonic Youth was just as experimental and intriguing as you could ever hope, with music imbued by artistic intrigue and flair.
25. Daisy Chainsaw
This British alternative rock band were fronted by the enigmatic Katie Jane Garside who provided stunning vocals which could be both sweet and brutal.
Come on, guys — show them all a little bit of extra love, eh?
Images: HoleVEVO/YouTube