Cuoco & Cavill 'Breakup' After 2 Weeks of 'Dating'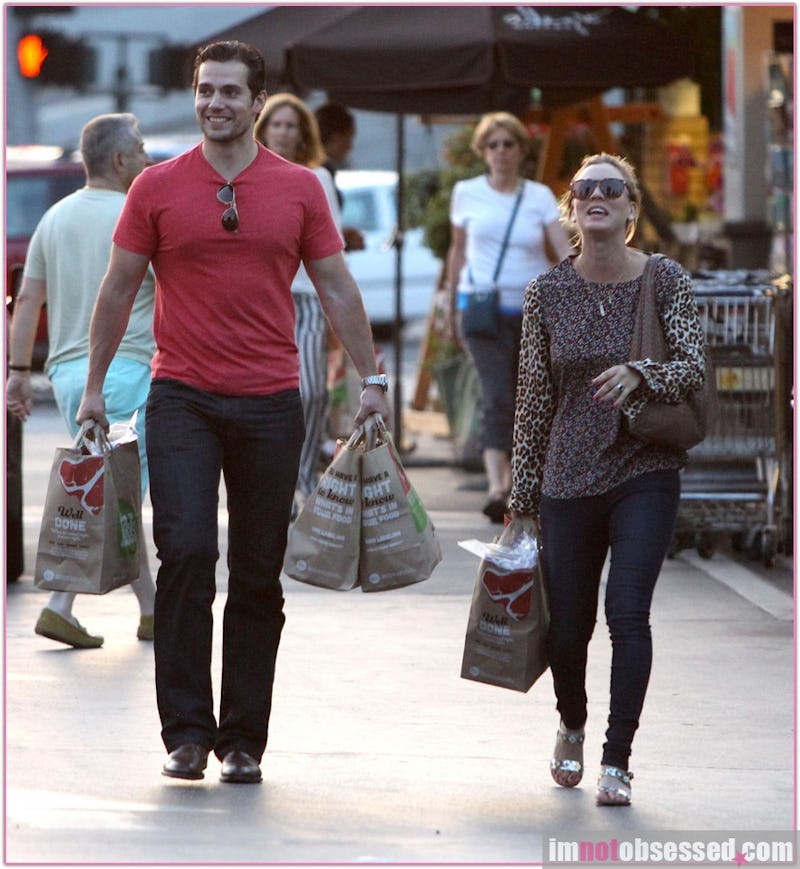 Do these two share the same publicist? Or do these two share the same publicist. The Big Bang Theory actress Kaley Cuoco and Henry Cavill, Man of Steel, announced their relationship on July 1, and now, well, they're done. Us Weekly reports that their relationship "fizzled as quickly as it heated up," and that the two remain friends.
Cavill, who broke up with his girlfriend of 10 months in May, met Cuoco in late June. Over the next few days, the two actors started dating and were spotted on hikes around Los Angeles, and photographed running errands around town.
Then, something went wrong. Did Cavill accidentally cut Cuoco with his cheekbones when he leaned in for a kiss? Did Cuoco make fun of Cavill's less than manly steel? Or was this relationship just some publicity stunt manufactured to draw attention to Superman and that blonde chick from the show with nerds?
Regardless, what's done is done. Cuoco can go on as an underrated TV actress and Cavill can continue to seem unapproachably good looking.
And, for the record, it's been rumored that the two do, in fact, share a publicist.