'Bach' Star Chad Addresses Those Dating Rumors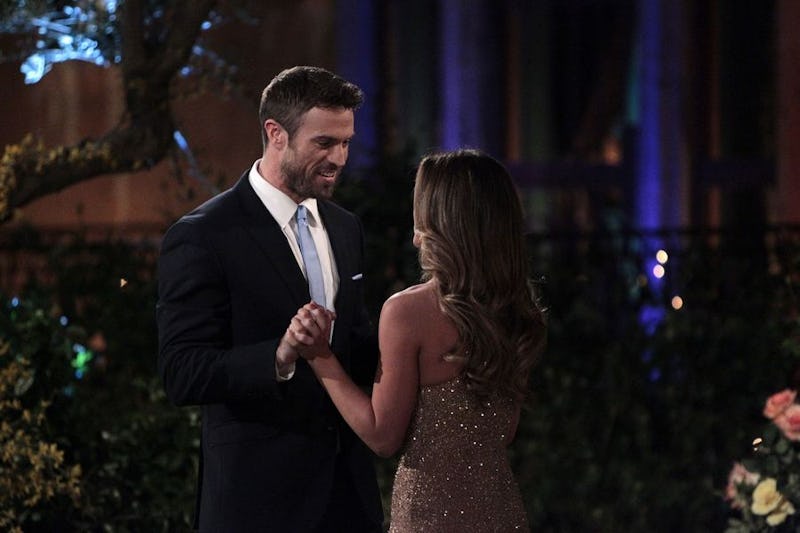 Ever since he posted an Instagram photo of the pair on Monday, people have been wanting to know: Is Chad dating Robby's ex-girlfriend Hope? Thanks to Chad going on Jimmy Kimmel Live! on Monday night we have an answer, or Chad's version of an answer, which is no, but also maybe, but also we'll see. Chad told the host that he met Hope recently when they were traveling. "We just happened to see each other, and things went from there," he said. It's not too crazy that the duo might run into each other considering they're both in real estate.
So, are they an item now? Well, not exactly. "It started off we were kind of friends making jokes about it," Chad said of taking the pictures together. "But we... I don't want to make any judgements or say where it's going to go." Still, he was sure to say on Kimmel that he is still single.
And, dating or not, Chad clearly wins this season based just on ability to troll. Hanging out with Robby's ex is really the ultimate eff you on both their parts, considering how much Robby disliked Chad on the show, and all those rumors that he dumped Hope to go on it. (That's something Robby denied in previews.)
Do I think Hope and Chad are gonna be together forever? No. Do I think they were even together much longer than it took to take those pictures? No. But, you can't deny that the pairing is entertaining as hell. Kudos, Chad, for still upping the drama level even once you're off the show.
Image: Rick Rowell/ABC