Tarte x Grav3yardgirl Swamp Queen Is Back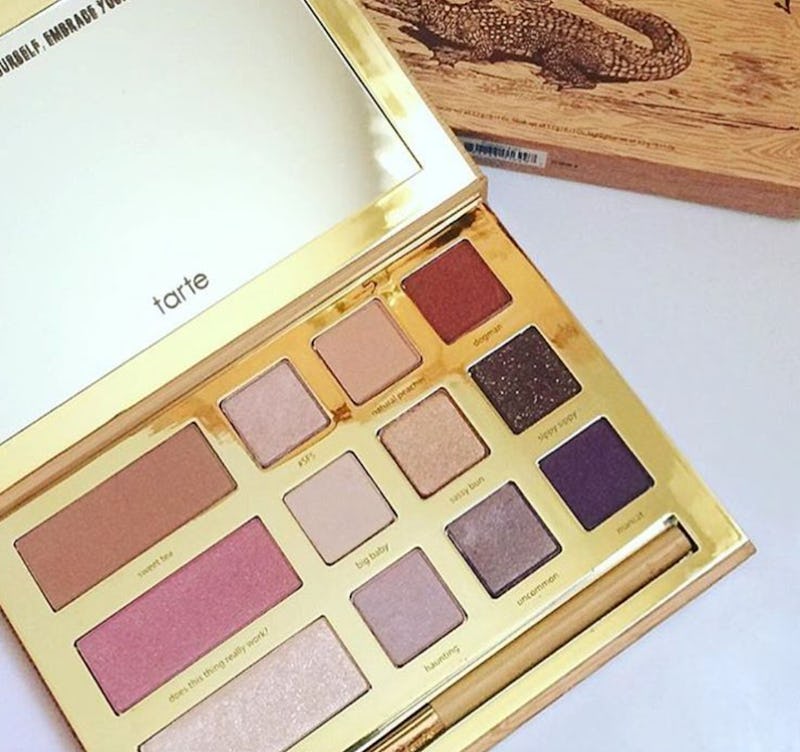 Swamp Queen is making a triumphant return. The Tarte x grav3yardgirl palette is going on sale via the Sephora website today, Tuesday, June 21. Swamp Queen will be available at Sephora stores on July 8, FYI. This limited edition, eye and cheek palette is such a shimmery (and matte) way to dive into summer. Swamp Queen is a collab between the cosmetics brand and the popular vlogger and features eyeshadows, highlighters, and blush. It has sold out every time that it has been stocked so far; Swap Queen was previously available via the Tarte site and the Ulta site. Therefore, I expect the same response when Swamp Queen makes its Sephora debut. What time do you need to hop online to try and purchase this "must own" collection of colors?
Tarte x graveyardgirl's Swamp Queen is going on sale at 12 p.m. ET/9 a.m. PT. So you will want to be in front of a computer, with a browser open to the Sephora site and ready to shop at that time.
In addition to the palette, both of the Tarte x grav3yardgirl Lip Paints will also be stocked. So it's triple the awesome.
The Tarte x grav3yardgirl palette is another #ByeMoney moment of the summer and it reigns supreme as one of my favorite makeup collabs.
Grav3yardgirl — Rachel "Bunny" Meyer to her friends and Swamp fam — confirmed the Sephora stocking date and time.
Which shade is your favorite? The mix 'n' match shades can lead to so many custom eye looks.
At $45, it's actually a bargain, since all of the shades compliment one another and are suitable for everyday wear.
Tarte and grav3yardgirl didn't skip the lips with their collab.
It's time to play.
This one final look at the shades should inspire you to throw down the coin and scoop up this palette. I can imagine hitting pan on every shade collected under the Swamp Queen umbrella.
Images: grav3yardgirl/Instagram (3); Tarte Cosmetics/Instagram (1); Courtesy Sephora (1)