Make Up For Ever's New Foundation Is So Rad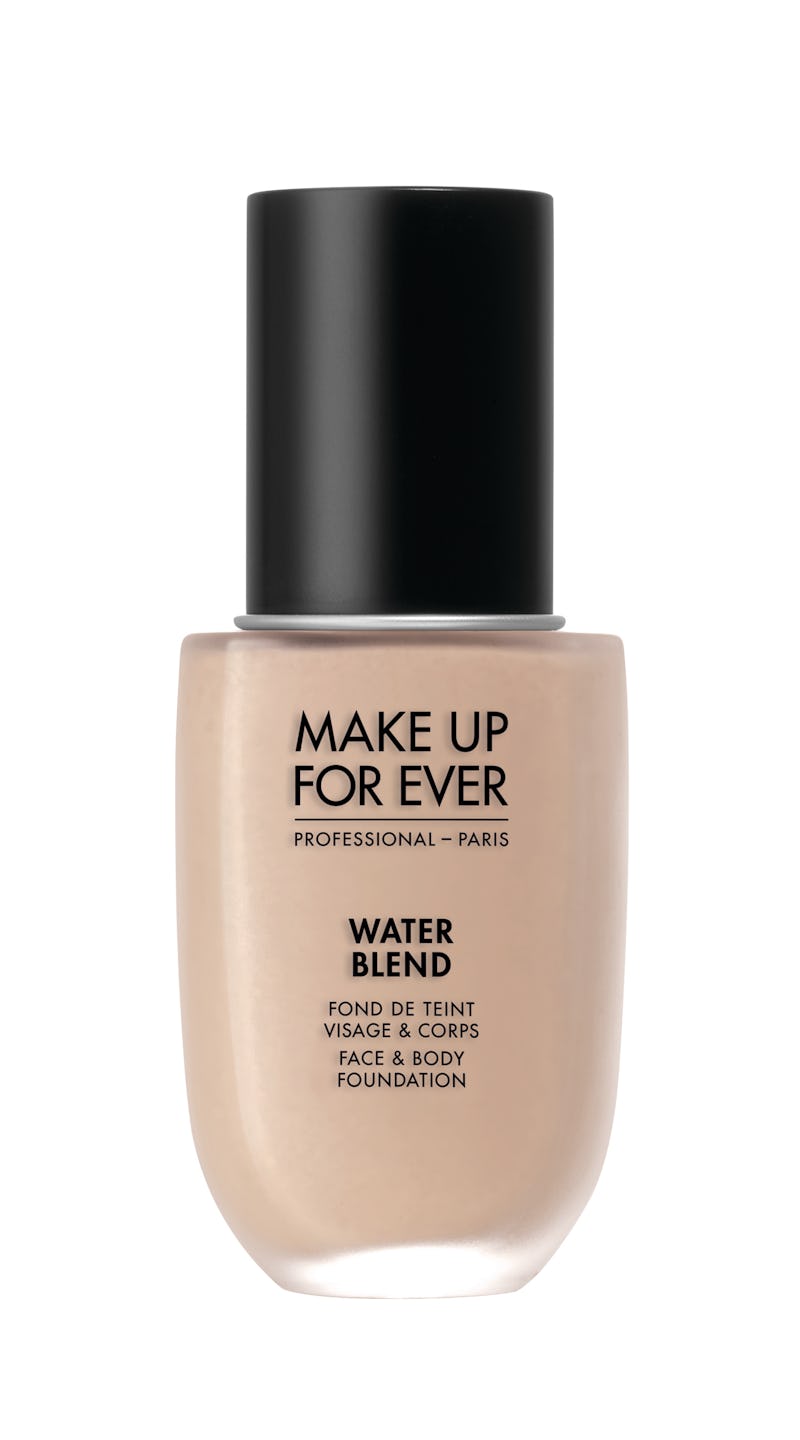 Your summertime beauty routine should definitely have a focus on hydrating, sweat-proof makeup, and boy, oh boy do I have the perfect new product for you. It can deliver exactly what you need to beat the heat. Find out how much the Make Up For Ever Water Blend Foundation costs because honestly, you should be prepared to open that wallet up, already! No price is too much to pay.
The foundation is retailing for $43, and trust me — this stuff is worth every penny. It's formulated with 80 percent purified water to keep you hydrated in the summer sun. With a heavy water base, it's super lightweight, so it won't weigh you down this season. Because nobody likes sweating through their makeup, right? Of course not! Oh, and did I mention it's waterproof? So, not only is it sweat-proof, but it's poolside-ready to.
It's also comes in 20 different shades, making it even easier to find something to match your skin tone. If you can't tell — it's hard to stop singing the praises of this product. If you're looking for the perfect easy-to-wear full-coverage foundation, the search is pretty much over. Toss this in your makeup bag and take it wherever you need to go this summer.
MAKE UP FOR EVER Water Blend Face & Body Foundation, $43, Sephora
The shades go on sale July 2016 on the Make Up For Ever website. They'll also be available at Sephora in August.
Get ready to perfect your summertime makeup routine, no matter your skin tone.
A shade like this is going to go great with your summer glow. This is just the kind of thing you've been needing in your life!
Images: Courtesy Make Up For Ever (4)