Oribe Beauty Is High End, But Worth The Splurge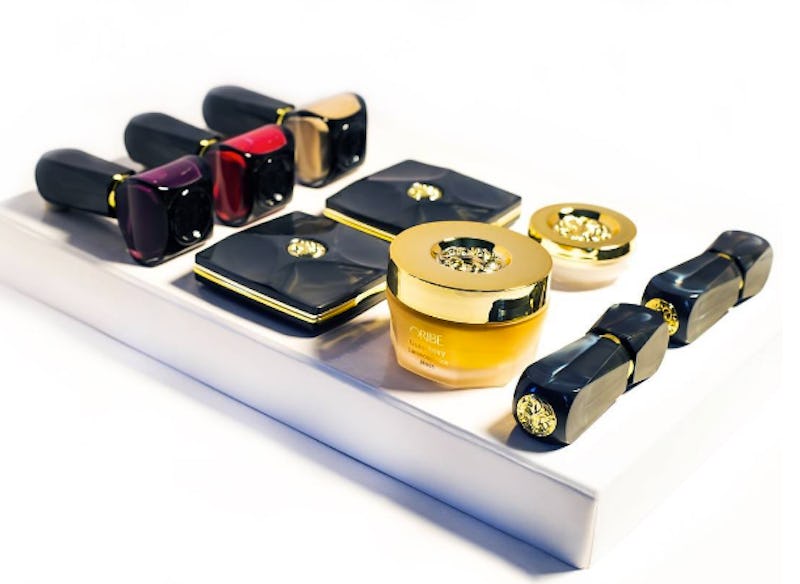 Tons of brands are coming out with different summer and fall products, but this one could be the most exciting of them all. Branching out from hair care, Oribe is launching a full beauty line of hair accessories, skincare products, and makeup. They're definitely not holding anything back one bit. Although the items are a tad bit pricey, something tells me that they'll be totally worth the every single cent.
What's better than a top notch hair care brand? A company that can do it all, which is exactly what Oribe is becoming. According to PopSugar, as of July 1, Oribe will be expanding too all things beauty. Not only is the brand trying their hand at hair accessories, they're going the extra mile with everything from face masks and serums to body wash and nail polish. Basically, this is the biggest thing to happen since the blowout, which they just happen to be great at as well.
Like their haircare products, the new beauty items will cost you a pretty penny. According to Oribe Co-Founder Daniel Kaner's interview with PopSugar, this line took a lot of time and effort, so it guess the $95 face mask and $42 lipsticks are well worth the money. Plus the packaging will look fabulous in your bathroom and on your makeup table.
"It's been years in the making," Kaner tells PopSugar. "We only launch a product once it has met our standard. Our packaging is all custom, which adds considerable time to the project. The brushes are made in Italy and the hair dryer is completely custom, which we have been testing in our salon community for a long time."
A company that takes the time to get it right is always well worth the money. Come this July, you'll be able to shop their $68 Illuminating Face Palette, $32 nail polishes, and $115 Night Ceremony Ultra-Rich Cream for yourself.
According to Kaner's interview, Oribe wanted to start out with the basics and work their way up from there. If these products are anything like their award-winning haircare, then this high-end beauty line is sure to be a hit.