8 Things People From The Lehigh Valley Understand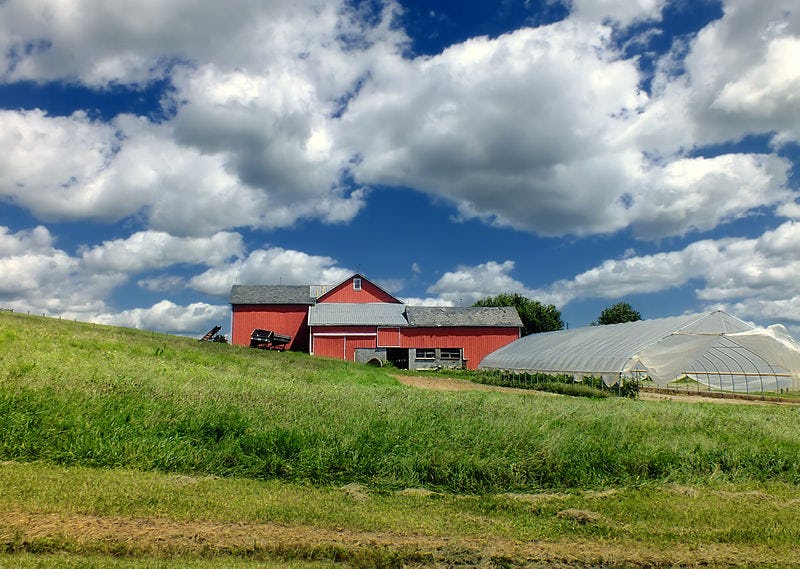 When I first moved to the Lehigh Valley more than 18 years ago, I was told that no matter how long I lived here, I would never be able to say, "I'm from the Lehigh Valley." And that's because true locals, I was told, go back — way, way back — almost as far back as the Pilgrims. Seriously, these true locals not only had streets that bore their last names, they had whole towns named for their ancestors.
And they talked funny, or so I thought at the time. Like, they would say "yet" when they meant "still": The phone is ringing yet. I am eating a sandwich yet. The gas tank is empty yet.
Nowadays, the true locals are fewer and farther between. So when I say I'm from "the valley" (which is the word locals use to describe the Allentown, Bethlehem, and Easton area), no one gives me a lecture about it. And when they talk about the things only people from the Lehigh Valley understand, I get where they are coming from. And trust me, there were a lot of things that I had to learn. If you live in the Lehigh Valley, here are a few things you know to be true.
This post is sponsored by Nordstrom Rack. The new Nordstrom Rack opens on August 26th at Hamilton Crossings in Allentown, PA. Get details here!
1. Single Screen Cinemas Are Seriously Underrated
Since the advent of the dual screen theatre in 1957, movie houses around the world have steadily gotten bigger and fancier. But in the Lehigh Valley, you'll find that several original one-screen palaces and drive-ins are still in business. We visit these institutions loyally, and we talk about them lovingly.
In Allentown, the Nineteenth Street Theatre offers art and indie films as well as theatre productions inside a beautiful 1928 Art Deco palace. In Orefield, Shankweiler's Drive-In is the oldest continually operating drive-in in the country. In Emmaus, the one-screen movie house dates back to the early 20th century. The theater sits adjacent to heavily-trafficked rail tracks, and it's not unusual to feel your seat vibrate or hear a shrill train whistle and loud rumble during the middle of a film. Honestly, you haven't really experienced an action film unless you've seen it at the Emmaus theatre while a freight train — or two or three or four — has blown by.
2. Bike And Running Shorts Double As Work Attire
Shop Activewear at Nordstrom Rack
Rodale, the parent company for Runner's World and Bicycling magazines, is based in Emmaus. As a result, our streets and parks are clogged with runners, hikers, and cyclists. People around here know that running shoes are not the same thing as sneakers, and it's not uncommon to see people gardening in their cycling or running jerseys.
3. We Like To Hold A Parade Or Start A Festival For Just About Any Reason
Oh, we have our music festivals, a Celtic festival, a farewell to summer festival, and a vegetarian festival — among many, many other festivals, parades and excuses to erect a tent and celebrate inside of it. Our parades are huge community events. We race to the sidewalks the night before and use lawn chairs and towels to claim our parade viewing territory, and people who live along the parade route end up holding huge cookouts and feeding dozens of people — whether they know them or not.
4. Halloween Is A Big Deal
You really haven't experienced Halloween unless you've experienced it in the Lehigh Valley. Grown-ups trick or treat dressed like gorillas, people run 5Ks while wearing hot dog costumes, and employees go to work with spooky-themed ties and tights. We love Halloween so much that it practically goes on all October long. Seriously, kids around here can trick or treat in multiple towns and on multiple nights, amassing enough candy to wipe out world hunger.
We're especially crazy for Halloween parades. Allentown has one. Whitehall has one. Emmaus has one. Palmerton has one. So does Boyertown, Banger, Bath, Nazareth, Bethlehem, Macungie, and Easton.
5. To Say We're "Outdoorsy" Is An Understatement
Shop Coats & Jackets at Nordstrom Rack
With several mountains surrounding the valley, in the fall you'll find us clad in hiking boots, jeans and hoodies as we trudge to one of many outlooks to check out migrating hawks. In the winter, we're in coats and gloves as we ski and snowboard down various peaks. And in the summer, we're in shorts or swim trunks as we lounge in the sun by various ponds and lakes.
6. High School Musicals Are Worth Watching
We don't just watch them and say, "Aw, look what those cute kids are doing!" No, we've got our own awards ceremony called the Freddys. The three hour live televised show offers awards for titles like best actress and best production – just like the Tony Awards. And our high school kids take it so seriously that, one year, it was rumored that nearly every single kid at one school had the flu – and the show still went on. Now, those kids were dedicated.
7. Other People Say "Doughnut," But We Say "Fasnacht"
In the Lehigh Valley, many Pennsylvania Dutch descendants, sayings and customs remain. This includes the pervasive use of the word "yet" that I mentioned earlier as well as the eating of Fasnachts, a potato doughnut. Every February, Emmaus holds a Fasnacht and Forsythia Festival, during which you can play Fasnacht shuffleboard (yes, seriously).
8. Only The Locals Know How To Say "Emmaus"
In fact, how someone says the word Emmaus tells us whether they are from these parts or not. If you say, "E –Mouse?" We hope you enjoy your visit to Lehigh Valley. If you say "E-MAY-US?" You're one of us.
Images: Fotolia (3), Wikimedia Commons (5), Pexels (3)