This 'Captain Fantastic' Clip Is So Adorable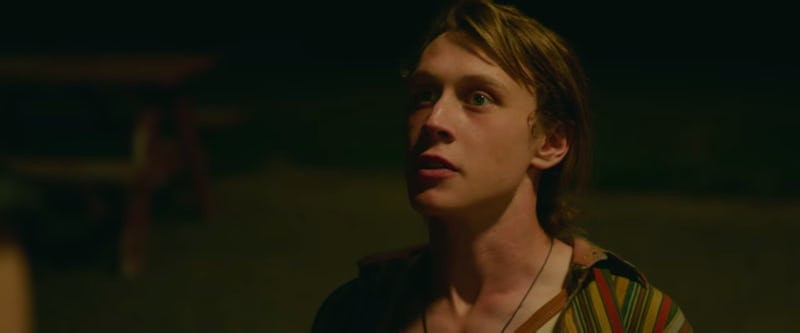 Living off the grid might sound advantageous at times — you would never accidentally double-tap your crush's Instagram post from 52 weeks ago, for one thing — but it might make you a tad unaware of the common practices of modern dating. In upcoming drama Captain Fantastic, a family who has lived away from modern civilization for years returns to the suburbs, right around the time that teen Bodevan (George MacKay) is discovering the world of dating. In this exclusive clip from Captain Fantastic , Bodevan and his date Karin (Erin Moriarty) stay out a lot later than his date's mother (Missi Pyle) would like — prompting Bodevan to break into the most awkward and endearing marriage proposal ever. Does Karin say yes? First, she'd have to take Bodevan seriously.
As Captain Fantastic proves, not all the men in 2016 are commitment-phobic — especially ones that have never had the opportunity to create a Tinder account. Bodevan is so thrilled to receive his first-ever kiss from Karin that he's ready to make her his bride, despite not knowing her last name. (Don't worry, he asks mid-proposal for it.) Though Bodevan's poetic speech about Karin might seem like a little, err, much, who wouldn't want someone to describe kissing you as feeling like "dolphins swimming through my bloodstream?" Modern guys should take pointers from Bodevan's bizarre behavior, because hey, at least it's super romantic. Check out the exclusive clip below:
Captain Fantastic hits theaters July 8.
Image: Bleecker Street/YouTube