10 Easy DIY Storage Ideas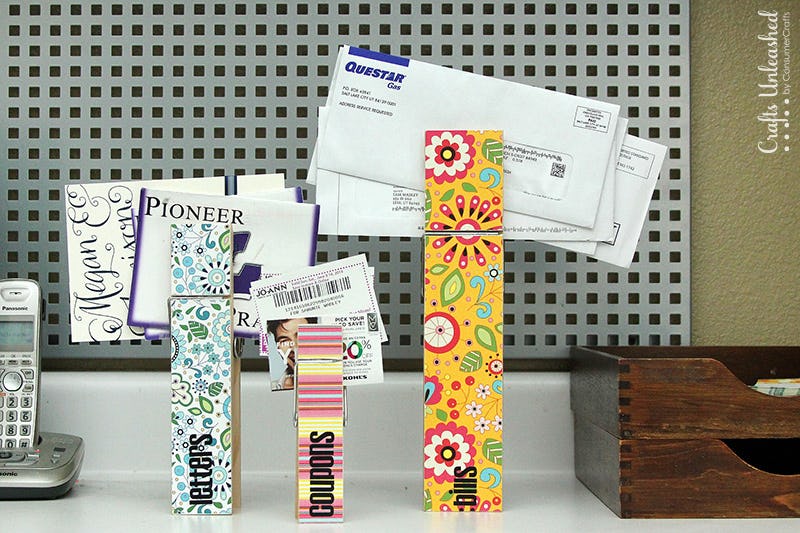 Clutter seems to have the magical ability to suddenly build up in the blink of an eye. But, with these brilliant DIY storage ideas compiled by the masterminds at Porch.com, you don't have to worry about ever losing anything in the mess ever again. Even the most organized of people occasionally need some help keeping things tidy, and these tips aren't just practical, they are pretty to look at, too. Turn laundry baskets into a handy cart that instantly transforms your laundry room. Repurpose toilet paper tubes to hold all your phone chargers and USB cords. It doesn't take a ton of work to keep the clutter at bay — just a little creativity. Here are 10 easy projects to get you started.
By: Mady Dahlstrom, Senior Editor for Porch.com
The season of spring cleaning has come and gone, but keeping your home clean is a never ending task. From your messy bathroom covered in makeup and hair products to your cluttered coffee table and countertops, these easy storage solutions are just a DIY away. With DIY vanities, makeup containers, toy bins, and cord organizers, these stress-free DIYs will get your home organized instantly.
Conquer clutter and make your home tidier with these 10 DIY storage ideas rounded up by Porch.com.
1. Laundry Cart
Image Credit: Matthew Ashman via eHow
Laundry will feel less like a chore with this DIY laundry cart! Check out this step-by-step tutorial to DIY this clever rolling laundry bin cart that will keep your laundry room organized and efficient.
2. File Box Appliance Storage
Image Credit: Dream Green DIY
Stylish and convenient, this DIY file box bathroom appliance storage idea is a creative way to keep your hair tools and appliances in order. With a couple of command hooks and a file box, you can make your own.
3. Vanity Cart
Image Credit: The Polka Dot Chair
Make your mornings simple by using a rolling cart as a vanity. This DIY turns an IKEA cart into a rolling vanity to store all of your makeup, hair, and nail products. Perfect for small bathrooms, this simple storage solution will make getting ready a breeze.
4. Shutter Command Center
Image Credit: Life As A Thrifter
Repurpose an old shutter into a kitchen command center! Hang mail, coupons, keys, and more on this clever DIY storage idea.
5. Outdoor Toy Bins
Image Credit: Vegas Mother Runner
Looking for a place to store all of your outdoor toys? These DIY toy bins made from weatherproof tubs and chalkboard labels are the perfect solution to keeping gardening tools, sports equipment, and toys organized.
6. Makeup Containers
Image Credit: By Dawn Nicole
For those of you with limited counter space, these DIY makeup storage containers are just what you need. With a wall-mounted magnetic strip and white plastic containers, you can DIY this easy storage idea in under 10 minutes.
7. Basket Boxes
Image Credit: Living Well Mom
You can never have too many baskets and bins! Follow this easy tutorial to DIY your own baskets out of old shipping boxes, diaper boxes, or shoe boxes.
8. Bungee Cord Ball Storage
Image Credit: 100 Things 2 Do
With a few pieces of scrap wood and bungee cords, you can DIY this ball storage for cheap! By using leftover items in your home, this useful storage idea can be made for under $2.
9. Cord Organizer
Image Credit: One Good Thing By Jillee
Keep those pesky, tangled cords in order with this easy DIY cord organizer idea. Label and decorate toilet paper rolls to store your phone chargers, headphones, and extension cords.
10. Clothespin Mail Sorter
Image Credit: Crafts Unleashed
Instead of building a command center or mail organizer, keep your mail sorted with jumbo clothespins. Decorate and label different sizes of clothespins to separate your letters and coupons from your bills.
Top Image Credit: Crafts Unleashed