All 'GoT' Fans Should Watch These Shows On Netflix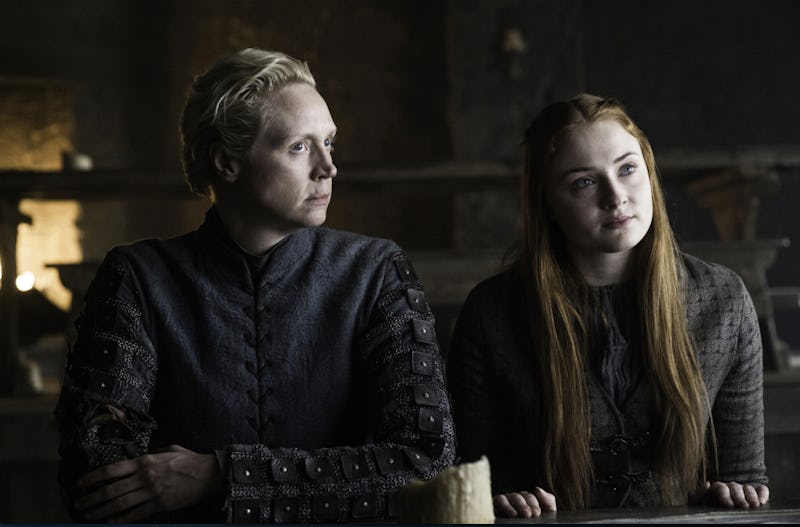 Bad news y'all, I'm starting to feel "it." I understand, at first glance, you may find yourself wondering, "What is it?" but trust me — you know what "it" is. I'm referring to that horrible withdrawal that comes right after finishing a season of Game of Thrones. What will I do with my time if not watch promos for new episodes or delve into the meaning of HBO's descriptions of the episodes? How did I live before Game of Thrones? Furthermore, can that pre-Game of Thrones time in my life really be considered living? We've got a long while until the new episodes of GoT so there's got to be some sort of thing to tide us over, and the wait will likely feel unbearable. However, there are a few things that might help: Like, reading a list of everything Game of Thrones fan should watch on Netflix during the wait for Season 7.
Though these television shows and movies aren't exactly the same as our wondrous and majestic series, they will suffice in their own to fill the voids in your heart. Hey, you might even find a show you're just as obsessed with! (Other acceptable methods to numb the ever-present pain and longing are staging past episodes with household appliances and/or household pets, getting down with some fanfiction, or heck, just re-rereading/re-watching the series.) For now, though, just grab yourself a pizza for a light snack, and take advantage of some of great Netflix content that might remind you of Game of Thrones.
1. Marco Polo
If you're looking for something set during the Middle Ages with a totally Game of Thrones vibe, this two-season Netflix original is for you. It tells the story of the 13th century explorer Marco Polo and his travels into Mongolian empire of Kublai Khan. The show also features a lot of power struggles between rulers, which any lover of GoT can get behind.
2. House Of Cards
The suspense and vengeance of House of Cards, a Netflix original series about a ruthless political couple who vow to take down presidential hopeful Garrett Walker and his allies, will almost certainly quell your desire for a taste of Cersei's scheming.
3. Great Expectations
Is your thing period costumes and adapted books? Then Great Expectations, an adaption of Charles Dickens' novel of the same name, is just the thing for you. This story about a scrappy orphan named Pip who braves the streets has some definite similarities to GoT's plotlines about the Stark orphans.
4. Black Mirror
Let's all just take a moment and be honest: The British accents are half the reason anyone watches Game of Thrones. So this suspenseful series about dystopian futures in the UK is perfect to feed that (kinda creepy) obsession we all have.
5. Once Upon A Time
Though not nearly as dark as Game of Thrones, this ABC series matches the fairytale vibe HBO's fantasy series gives off. The series follows a former bail bonds collector who's whisked off to a magical fairy tale land that's stuck in real world time.
6. Peaky Blinders
Remember that thing I said about British accents? This is doubly true in Peaky Blinders, a British series about a gangster family in the early 1900s who essentially own Birmingham, London. British gangster-esque family? Anybody else thinking about the Lannisters?
7. Spartacus
If the part of Game of Thrones you love are the intense battle scenes, than the perfect substitute for that is the Starz series, Spartacus. The lead character might even remind you of Jorah Mormont a bit.
8. Breaking Bad
GoT does a wonderful job depicting dramatic events against beautiful, foreign landscapes — and Breaking Bad, a series about a dying high school chemistry teacher-turned-meth kingpin, is just as visually stimulating as GoT. Don't even get me started on the wide shots of those desert scenes.
9. The Tudors
The Tudors is what Game of Thrones would be like without dragons and White Walkers. Rooted in reality, it's based on the story of the Tudor family, who are the ancestors of England's current queen, Queen Elizabeth II. It includes power plays, courtly lifestyles of the rich, and Natalie Dormer — all of which make this series perfect for a GoT-lover.
10. Sons of Anarchy
Substitute motorcycles for horses and away we go! This Hamlet-inspired series tells the story of Jax Teller and his outlaw motorcycle gang, just as he's starting to question the actions of the group. The show, like GoT, has a constantly topsy-turvy plot line that a viewer must pay extreme attention to in order to understand what's going on. And the violence is definitely on par with GoT as well.
11. The Borgias
Like The Tudors, this show about royalty (this time, Italian nobility) is the perfect compliment of GoT. And there's just a little drizzle of incest, so it will feel like you never stopped hanging out with the Lannisters!
Don't you worry, our pal Netflix has got us covered during this GoT hiatus, and we are all going to get through these symptoms of withdrawal together.
Images: Helen Sloan/courtesy of HBO