Where Is 'The Devil Wears Prada' Cast Now? They're Winning Oscars, For One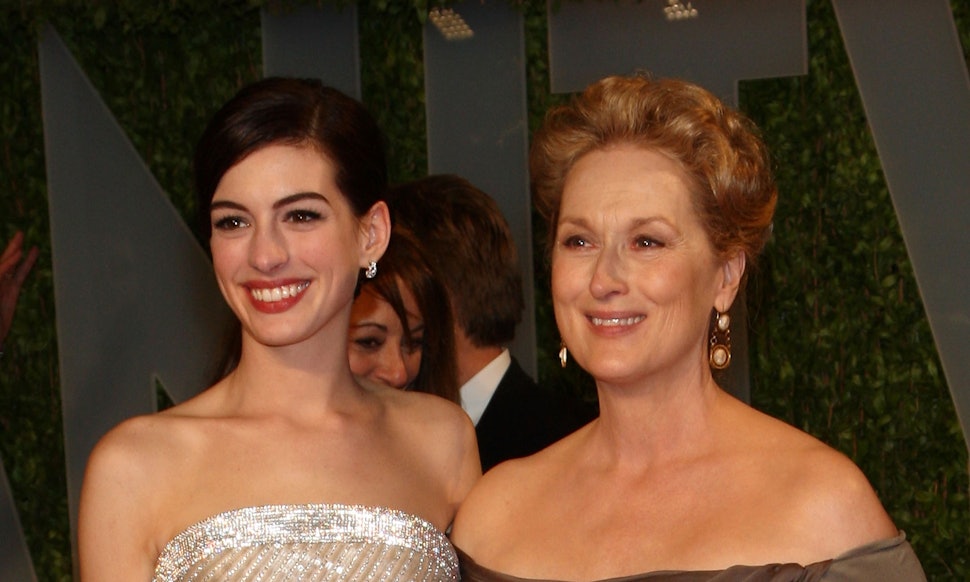 Alberto E. Rodriguez/Getty Images Entertainment/Getty Images
It's been 10 years since Meryl Streep had audiences shaking in fear of Miranda Priestly, her boss-from-hell character in the 2006 film The Devil Wears Prada. The hit movie, based on the 2003 novel by Lauren Weisberger, launched the careers of actress Emily Blunt and screenwriter Aline Brosh McKenna (who is now exec producer of Crazy Ex-Girlfriend). So where is the cast of The Devil Wears Prada now? In the past decade, the on-screen talent (and off) has gone onto do some great things in Hollywood, including stars Streep and Anne Hathaway winning Oscars for other roles.
The Devil Wears Prada followed Andy (Hathaway) as she struggles with and then masters life as a personal assistant to Priestly, a demanding fashion magazine editor who just might be inspired by Vogue editor Anna Wintour. As Andy gets better at pleasing Priestly, she begins to realize her personal life is suffering, and then faces the classic dilemma: The choice between letting her job be her life, or having her own life. Along the way, Andy encounters entertaining characters, like co-assistant Emily (Blunt), Nigel (Stanley Tucci), and author Christian (Simon Baker). Streep was nominated for an Oscar for her role as Priestly, as well as a Golden Globe award.
So where is the gang now? Read on.
Meryl Streep
What hasn't Meryl accomplished at this point? In 2011, the legendary actress won her third Oscar for the film The Iron Lady. Last year, she starred in Ricki and the Flash with her daughter Mammie Gummer and leads the movie Florence Foster Jenkins this year.
Anne Hathaway
Say what you want about the actress, she's had a great decade since The Devil Wears Prada. She won an Oscar for her role as Fantine in Les Miserables in 2013. Last year, she starred opposite Robert DeNiro in The Intern. This year, Hathaway played the White Queen in Alice Through the Looking Glass and gave birth to a son in March.
Emily Blunt
Last year, the actress battled it out with Hathaway in the TV series Lip Sync Battle. Later this year, Blunt's highly anticipated film The Girl on the Train, based on the bestselling novel, will be released. She also starred in The Hunstman: Winter's War and is currently pregnant with her second child with husband John Krasinski.
Simon Baker
The actor starred as Patrick Jane on the CBS TV series The Mentalist from 2008 until 2015.
Stanley Tucci
The busy character actor has recently appeared in the Oscar-nominated film Spotlight, The Hunger Games: Mockingjay — Part 1 and Part 2, Bojack Horseman, A Little Chaos, Wild Card, and many others.
Adrian Grenier
Last year, Grenier reprises his role as Vincent Chase in the Entourage movie. He also appeared in the films Sex, Death, and Bowling, Goodbye World, and Adventures of Power. He also founded the Lonely Whale Foundation in 2015 to educate the public about the well-being of marine and ocean life.