Samaria Smith Is Not Just LL Cool J's Daughter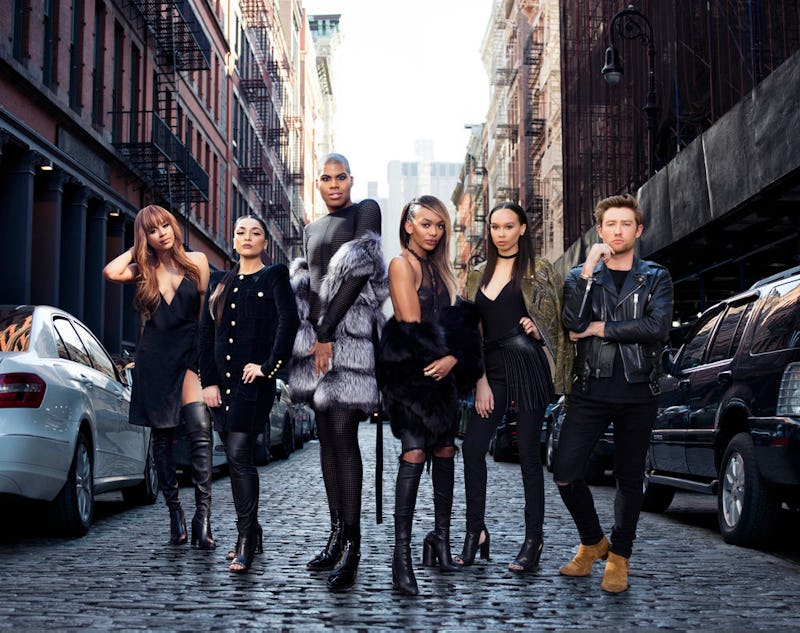 If boy bands and reality shows have one thing in common, it's that somebody always wants to break out of the pack and embark on a solo career. Such is the case with EJ Johnson, son of NBA star Magic Johnson and star of Rich Kids of Beverly Hills. Now that RKOBH is done, Johnson has peeled off for his own series, E!'s EJNYC. But, unlike a boy band, you can't really go solo on a reality show. That's where Johnson's #glamtourage comes in. It's possible there could be more breakout personalities in the mix there. So, who is Samaria Smith, EJNYC co-star and member of Johnson's glamtourage?
Besides being good friends, Smith and Johnson have one big thing in common: They're both the kids of celebrities. They know what it's like to grow up in the limelight. That made them fast friends: According to E! Smith and Johnson have been besties since ninth grade. (According to Rolling Out, Smith and Johnson's sister, Elisa, who's also on EJNYC, graduated high school in 2013, so they've been friends for a while.) But, she's also looking to make a name for herself. Also according to E!, she's studying fashion at FIT. Here's what else you need to know about her.
She's LL Cool J's Daughter
Samaria's mother, Simone Smith, is also an accomplished jewelry designer and entrepreneur. That's one creative family!
She's Been Into Fashion For A While
Seventeen reports that, at Smith's Sweet 16 party in 2011, she served cupcakes with the D&G and Chanel logos on them, and her cake looked like a box of Louboutins. That's taste in more ways than one!
And She's A Model
Here, you can see behind-the-scenes of a campaign she did with Karl Kani Jr. modeling vintage KK 2015. She definitely a pro. (Love that giant boombox—they don't make them like that anymore.)
LL Cool J's Not The Only Man In Her Life
Awwww. Isn't this one of the sweetest Instagram captions ever?
And, She's Also A Do-Gooder
Since her mother, Simone, is a cancer survivor, Samaria has worked with organizations that benefit cancer research. Hopefully those causes will get some exposure when Samaria Smith is on EJNYC.
Image: Tommy Garcia/E! Entertainment; samarialeah/Instagram